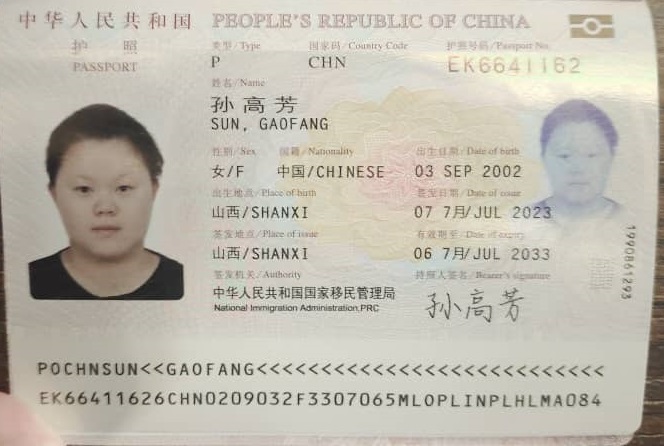 In an interesting turn of events, a Chinese girl named Xiao Feng recently arrived in the Samar Bagh area of Dir Lower to meet her long-time social media friend, Javed, a resident of Bajaur.
The two had been in touch on Snapchat for the past three years and developed a strong friendship. Xiao Feng entered Islamabad three days ago on a three-month visit visa via Gilgit and proceeded to Samar Bagh with Javed, where she is currently staying at the house of Javed's uncle, Izzatullah.
Due to security concerns, Xiao Feng is being accommodated in Samar Bagh, and there are reports suggesting her interest in marrying Javed.
Also Read: Mobile Services Suspended in KP's 14 Districts during Muharram
DPO Dir Lower Ziauddin confirmed the presence of Xiao Feng in the area and assured that the Chinese girl is being provided full security. However, given the security situation during Muharram, her movements are currently restricted to ensure safety.
While the travel documents of Xiao Feng are in order, no marriage has taken place between her and Javed as of the latest information available.
This incident comes shortly after the recent marriage of an Indian woman named Anju to her Facebook friend Nasrullah, where Anju embraced Islam and changed her name to Fatima.
The region seems to be witnessing unusual connections forged through social media platforms, leading to various speculations and security measures being taken for the safety of the individuals involved.
Hits: 23