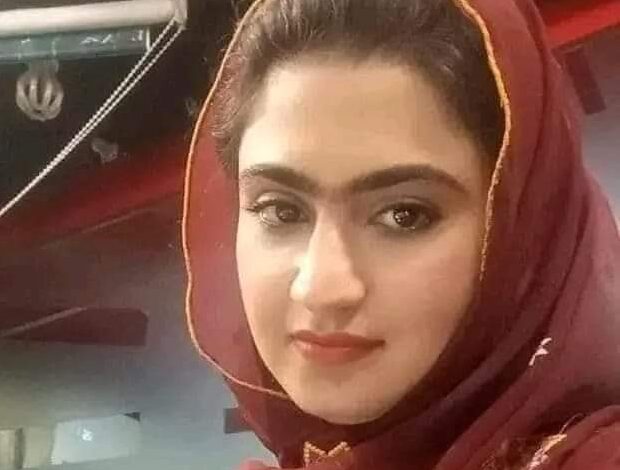 Rehan Muhammad
The news circulating on social media about the alleged stabbing death of female SDEO Rizwana in the Landikotal area of Khyber district requires fact-checking. While a picture is being shared alongside the news claiming to be of the victim, it has been found through online fact-checking websites and Google Index that the viral picture attributed to Rizwana is actually a year old and has been shared previously on social media. This picture does not belong to the deceased Rizwana.
According to investigations by fact-checking websites, the photo in question was shared on a Facebook page called "Gano" from Balochistan a year ago in July. There are also other photos of the same woman on the same page. Attempts were made to contact the page admin for further clarification, but no response was received.
Also Read: Tribal Elders Urge Governor to Ease Traffic at Pak-Afghan Border
It is important to note that Rizwana, who was killed in Merikhel Girls Primary School in Landikotal, is said to be from the North Waziristan district. She had been living with her husband and four children in Bannu and had been working at the same school for the past two months.
An anonymous female employee from Merikhel Girls High School has confirmed that the picture being shared on social media is not of Rizwana, and users are spreading false information by sharing the fake picture.
Among the pictures being shared on social media, Rizwana's original picture is also circulating, showing her at an event. However, another photo claiming to be her dead body is also being shared. The family has requested not to share these pictures on social media.
It is important to remember that the investigation into the incident of Rizwana Shaheen, the education officer who was stabbed to death in Khyber Merikhel School, is ongoing. The police are conducting a thorough investigation, and a specialized team has been deployed to the scene to gather evidence.
While domestic violence is considered a possible cause of the incident based on preliminary investigations, a comprehensive scientific investigation will be conducted to determine the facts. The police are confident that they will soon identify the actual culprits involved.
Hits: 364