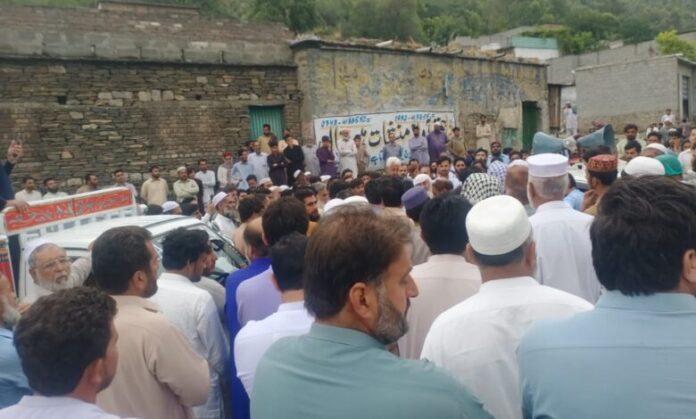 A devastating incident unfolded in Malakand's Bagar Dara area, resulting in the loss of nine lives from the same family.
The unfortunate incident occurred due to a dispute within the family, leading to a violent confrontation. Local law enforcement swiftly responded to the situation by cordoning off the area.
According to reliable sources, under the cover of darkness last night, the perpetrator entered the house and indiscriminately opened fire, claiming the lives of several family members. The victims include Hasan Shah, his wife, and three sisters of Hassan, Hazrat Ali, Hazrat Bilal, Saima Bibi, and Zohran.
Also Read: Afghan Refugees in Pakistan: Striving for Recognition and Permanent Status
Assistant Commissioner Batkhela confirmed that the incident stemmed from a dispute within the family. However, local sources indicate that the accused, fueled by his wife's anger, became deeply distressed. Regrettably, the accused, in collaboration with accomplices, resorted to an unimaginable act of violence, resulting in the tragic loss of nine innocent lives.
In response to the incident, grieving relatives and local residents staged a protest, placing the bodies of the deceased on the road. The demonstration concluded after the administration assured the bereaved families of swift action.
The authorities have assured the public that those responsible for this heinous crime have been apprehended and will be presented to the media in due course.
Hits: 124