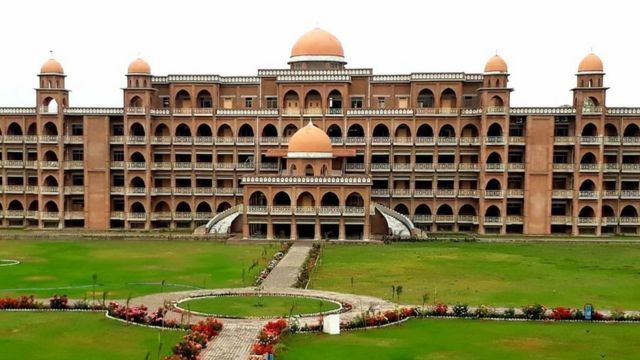 Aftab Mohmand
Several prominent universities in Khyber Pakhtunkhwa (KP) are considering fee adjustments to align their income with mounting annual expenditures. Reliable sources indicate that Islamia College University and Khyber Medical University Peshawar have already implemented fee increases, while the Agricultural University of Peshawar is contemplating a similar move.
Islamia College University's administration, according to official documents, has raised the pre-medical program fee from Rs. 45,000 to Rs. 49,465 for open-merit students. Meanwhile, the self-finance category now incurs an additional Rs. 13,000, raising the fee from Rs. 98,000 to Rs. 1,11,000. A Rs. 5,000 hike in pre-engineering fees resulted in a total of Rs. 47,000.
Additionally, a per-semester increase of Rs. 5,000 has been implemented in the 4-year BS program. MPhil and PhD fees have seen increments of Rs. 5,000 and Rs. 7,000 per semester, respectively. Hostel fees have also surged by Rs. 3,000.
Also Read: Rescue Operation Frees 32 Abducted Laborers in Zhob, Balochistan
Khyber Medical University, the sole medical university in KP, has released a statement announcing examination fee increases. The hike pertains to theory, practical, and DMC fees in both private sector and university-run medical colleges.
Likewise, the University of Agriculture in Peshawar is contemplating annual fee hikes. Sources suggest a potential increase of 10 to 13 percent in fees for BS, Masters, MPhil, and PhD programs.
Dr. Hamid, the Finance Officer at Islamia College University, clarified that, contrary to reports, no fee adjustments have been made. He urged a careful examination of the university's prospectus and students' payslips, emphasizing that no fees have been raised, including hostel charges.
The University of Agriculture's spokesperson noted that while the syndicate has not yet approved fee increases, annual salary hikes for employees and escalating departmental expenses are motivating considerations for such adjustments.
Khyber Medical University's administration emphasized that increasing fees is a common response to rising annual expenses and is considered a routine occurrence.
Mohammad Nauman, spokesperson for Jamia Peshawar, firmly refuted claims of fee increases at Peshawar University. He clarified that no such decision has been made by the Finance and Training Committee. Despite operating at a loss, the university has maintained consistent fee levels for the past four years, as a public sector institution, it aims to not burden students with increased fees in the education sector.
Hits: 38