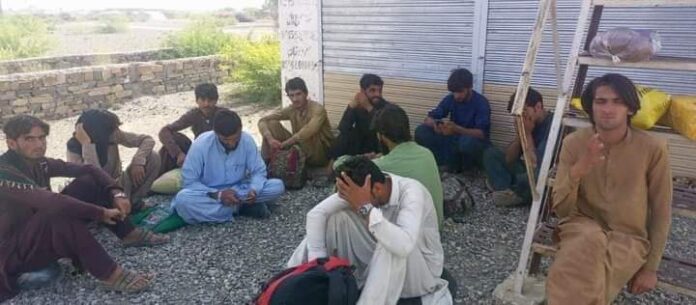 Zahid Jan Dirvi
In a remarkable turn of events, 32 laborers hailing from Akhagram Karo Dara in Upper Dir, who were abducted by unidentified armed assailants in the Zhob district of Balochistan, have been safely rescued from the clutches of their kidnappers.
According to Mohammad Hanif, the driver of the coaster involved, the incident unfolded last night near Zhob bypass when unknown armed individuals intercepted the vehicle, taking all 32 occupants hostage. However, a timely response from the police and Levies on Friday led to their safe recovery.
Among the passengers on this ill-fated journey was Naushad Sabir, an official from the Frontier Corps (FC) originating from Ushirai Dara in Upper Dir. In a conversation with TNN, he disclosed that the kidnappers claimed to be indebted to two individuals in their area, which ostensibly led to their abduction.
"We found ourselves cornered near a barge around 2 o'clock in the morning. The coaster had been commandeered by the kidnappers, making escape impossible," Naushad recounted.
Also Read: Utility Stores Crisis in North Waziristan: Services Stall, Supplies Diverted
During their ordeal, Naushad reached out to the late former MPA Sahibzada Sanaullah and apprised him of the situation. Subsequently, the former MPA initiated contact with the Secretary and Inspector General of Balochistan in Quetta, urgently requesting their intervention for the laborers' rescue.
Responding swiftly, the Deputy Commissioner and District Police Officer (DPO) of Zhob, along with a substantial police contingent, arrived in Zhob around 11 in the morning, effectively surrounding the area.
In this critical moment, the police and Levies mounted an operation, successfully liberating the captives from the clutches of the kidnappers. Subsequently, they were safely reunited with their coaster vehicle, enabling them to recommence their journey towards Quetta.
Hits: 38