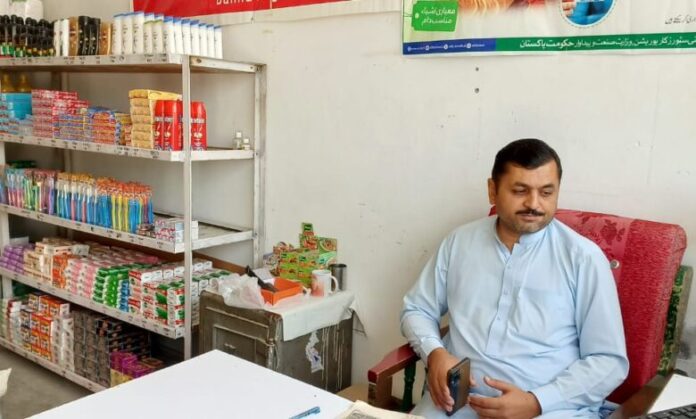 Abid Iqbal
In North Waziristan, a concerning situation prevails as only two out of 30 utility stores remain operational, leaving the local populace in a state of distress. One active store stands in the North Waziristan headquarters of Miranshah, while the other serves the Razmak sub-division in Sarobi. The remaining 28 utility stores have ceased operations.
Local residents have leveled allegations, contending that despite receiving regular monthly supplies, the store owners engage in illicit dealings by diverting goods to other vendors within the market.
Kamran, residing in Dande Darpa Khel, lamented the perpetual closure of a nearby utility store. Despite its monthly supplies, the store's owners have struck deals with market vendors to offload all their stock.
Also Read: Chickenpox Outbreak Hits Upper Chitral, Affecting 32 Students
Naseem Wazir, hailing from Ghulam Khan Tehsil, expressed similar grievances, noting that both utility stores in his Tehsil stand shuttered.
Mir Ali sub-division, the most densely populated Tehsil in North Waziristan, fares no better. Out of seven utility stores in Mir Ali, not a single one remains operational. Shah Nawaz, a resident, appealed to the district administration to review the utility store allocations, urging the cancellation of NOCs for stores that remain closed throughout the month.
On a different note, Shah Faisal, overseeing the Miranshah utility store, disclosed that while they receive monthly supplies, the entire population of Miranshah Tehsil flocks to them, depleting their stock within just two days.
North Waziristan's Additional Deputy Commissioner, Bashir Ahmad Khan, verified that a majority of utility stores are non-functional, with reports of stock being sold in bulk or redirected to other vendors in Miranshah. Complaints on this matter have been officially documented.
Bashir Ahmed further indicated that he has compiled comprehensive data on all 30 utility stores in North Waziristan and communicated the situation to the utility store's head office. Appropriate action will be initiated against non-functional utility stores in due course.
Hits: 28