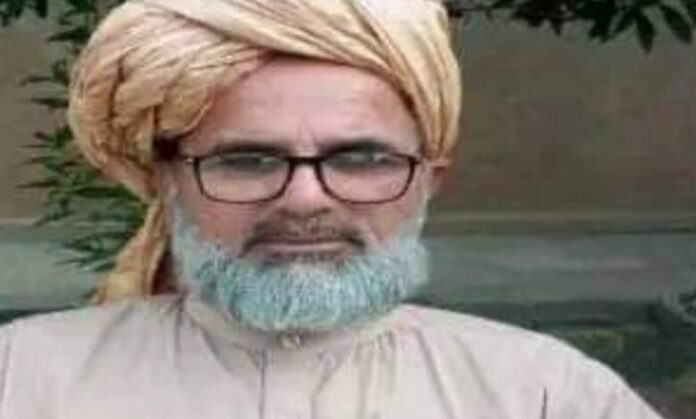 G.A. Marwat
Former IG Police Salahuddin Mehsud's brother, Habib Khan Mehsud, along with his gunman, was tragically killed in a harrowing abduction incident. Habib Khan Mehsud was kidnapped by unknown armed men while en route to his village, Greh Pathar, from Tank City.
During the abduction, the perpetrators also unleashed gunfire on his vehicle, leaving his guard severely wounded. A Frontier Constabulary soldier was deployed to provide security.
Mohammad Younis, a spokesperson for the Tank police, informed TNN that FC officer Amal Jan Mehsud had been assigned to the security of former Nazim Habib Khan Mehsud. Swiftly responding to news of the kidnapping, local police established blockades and initiated a search operation to intercept the kidnappers.
Also Read: South Waziristan Demands Internet Restoration Amid Protests
After encircling the area, the kidnappers resorted to firing near Manzai along the road leading to South Waziristan, resulting in the tragic death of Habib Khan Mehsud. The assailants managed to escape following the incident.
The police took custody of the body of the deceased, Habib Khan Mehsud, brother of former IG Salahuddin, and transported it to a local hospital for post-mortem examination.
Simultaneously, Frontier Constabulary soldier Aal Jan Mehsud, responsible for Habib Khan Mehsud's security, was critically injured and transferred from Tank to Dera Ismail Khan Hospital. Sadly, he succumbed to his injuries.
Around the same time, unidentified armed individuals targeted a police van in Tank, firing upon it while it was on routine patrol near the customs pump on South Waziristan Road. Police officials confirmed that SHO Gomal Asghar Wazir was present in the mobile van during the attack.
Fortunately, the SHO and other officers escaped unharmed, although the vehicle sustained damage. The assailants managed to evade police retaliation and fled the scene.
Hits: 94