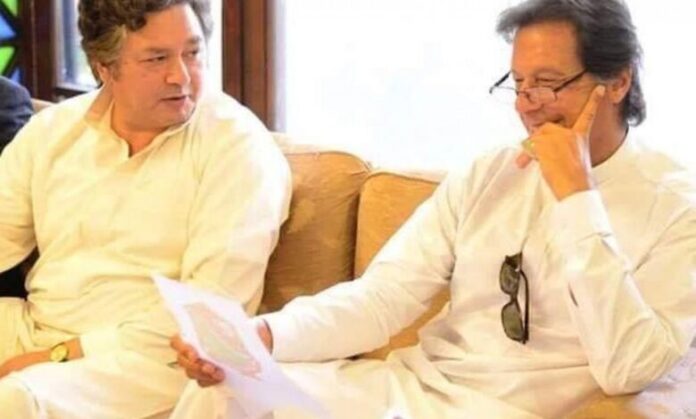 In a significant development, Azam Khan, former Principal Secretary to Imran Khan, recorded his statement regarding the cipher before a Magistrate under Section 164.
Sources reveal that Azam Khan, in his statement against Chairman PTI Imran Khan, described the cipher as a deliberate conspiracy. He claimed that all cabinet members were involved and were instructed on how to use the cipher.
According to Azam Khan, the cipher had no basis in reality and was solely utilized for political purposes. It was a pre-planned drama.
In his confessional statement, Azam Khan disclosed that Chairman PTI created a false and baseless narrative surrounding the cipher, concealing all the facts. The cipher was given the color of an external conspiracy to deflect a potential no-confidence motion.
Also Read: Mandatory HIV-AIDS Screening Implemented for Surgical Patients in KP
Azam Khan stated that Chairman PTI had expressed his intent to manipulate public perception by distorting the significance of the cipher.
Furthermore, Azam Khan mentioned that Chairman PTI obtained the cipher from him on March 9 but subsequently claimed to have lost it. Chairman PTI used the cipher as a tool to incite animosity towards the country's security agencies. Despite being prohibited, Chairman PTI circulated the confidential letter for personal gain.
According to sources, on March 8, 2022, the Foreign Secretary informed Azam Khan about the cipher. Shah Mehmood Qureshi had already briefed the former prime minister, but Imran Khan decided to exploit the cipher to construct a narrative against the opposition and the establishment. Imran Khan's retention of the cipher violated the law. When asked to return the cipher, Chairman PTI claimed it was lost.
It should be noted that Chairman PTI Imran Khan had propagated a conspiracy narrative against his government based on the messages or ciphers exchanged by the Pakistani ambassador to America. He alleged American involvement in his government's downfall. However, the PTI government's stance on the cipher was refuted during the National Security Committee meeting.
Additionally, an audio leak featuring Imran Khan and his former secretary Azam Khan discussing the cipher was exposed. In the audio, Imran Khan was heard saying, "Now we just have to play. Do not mention the name of America. It's just playing on top of what this date already was." Azam Khan responded, "I was thinking of holding a meeting over this cipher."
Subsequently, the federal cabinet assigned the investigation of the matter to the FIA.
Azam Khan, known for his close association with former Prime Minister Imran Khan, served as his Principal Secretary during the PTI government.
Hits: 18