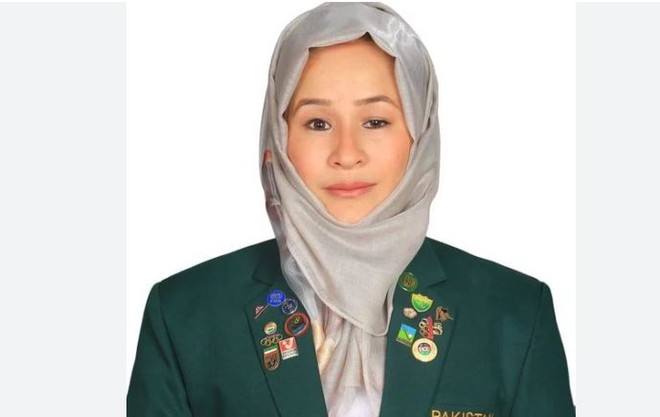 Abdul Kareem
Shahida Raza, a hockey and football player from Quetta, was among the Pakistanis who lost their lives in the Italian shipwreck tragedy, whereas her fellow players say that she was worried about the economy, so she decided to migrate illegally to a foreign country; a decision which cost her, her life.
Shahida belonged to the Hazara community of Quetta; she was not only a national hockey and football player but also represented Pakistan at the international level.
Rozi Bakht, a footballer, is a close friend of Shahida Raza who we approached to find out about Shahida as for now, Shahida's family does not want to talk about it.
Rozi Bakht, recalling her friend as a good player and a great personality, said that the ongoing economic crisis in the country had a deep impact on Shahida's life and she would often worry about her future.
Recalling Shahida's past, she said that before going out of the country, she got injured during a football match, and when no one helped her, the players themselves took her to the hospital, while the expenses for her treatment were also paid by the players themselves.
Rozi held the government responsible for Shahida Raza's ill-fated demise and said that if the government had done something for her, she would not have been forced to leave her homeland and go abroad illegally, "We are sorry that she is no more amongst us." She said.
She further said that in friendship we used to call Shahida Raza 'Chintu', she was known all over Pakistan not only for her sports but also for her name.
Last Sunday, a boat carrying around 200 migrants illegally crashed against rocks near Steccato di Cutro, a seaside resort on the coast of Calabria, southern Italy, causing many on board to lose their lives. These refugees were traveling from Afghanistan, Pakistan, Iran, Somalia and Syria.
On the other hand, the Foreign Office of Pakistan has confirmed the death of four Pakistanis in the boat accident, while according to the Italian authorities, the number of those who died in the accident has reached 62, while 16 of the 20 Pakistanis have been rescued and 4 are still missing.
Besides, Vice President of Pakistan Hockey Federation Women's Wing, Shehla Raza, expressed regret over the sudden death of Shahida Raza, while Balochistan Chief Minister Abdul Qudous Bizenjo, in his condolence statement, said that Shahida has brought light to the name of her country and province by showing her full potential.
Hits: 11