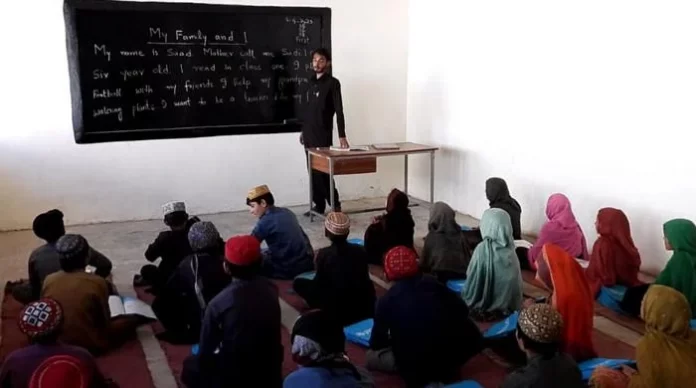 The district of North Waziristan in Khyber Pakhtunkhwa has uncovered the presence of numerous ghost teachers and dozens of closed schools.
Official documents reveal that there are a total of 949 government schools catering to male and female students in North Waziristan. Out of these, 462 schools are designated for boys, comprising 379 primary schools, 56 middle schools, and 37 high schools. The district also has a total of 487 girls' schools, as per official records.
According to District Education Officer Mohib Dawar, approximately 13,000 children have been enrolled in boys' schools this year. The records further indicate that 14 boys' schools in North Waziristan are completely closed, awaiting the return of internally displaced persons (IDPs), while there are additional inactive schools.
Also Read: Peace Jirga Secures One-Year Ceasefire Agreement in Kurram District
Over the past 12 months, salary deductions have been made for male teachers who were absent for extended periods, with eight teachers ultimately forced to retire. Show-cause notices have been issued to 300 absent teachers.
In a similar vein, several ghost teachers have been discovered among female staff in North Waziristan schools. This year, 136 women teachers have faced salary deductions amounting to Rs. 1 crore due to prolonged absence.
According to official reports, out of the 1,048 female teachers assigned to girls' schools in North Waziristan, 491 are absent and 251 are classified as ghost teachers. The majority of ghost women teachers are associated with 170 primary schools, out of which 41 have obtained No Objection Certificates (NOCs) and relocated from the district.
Hits: 17