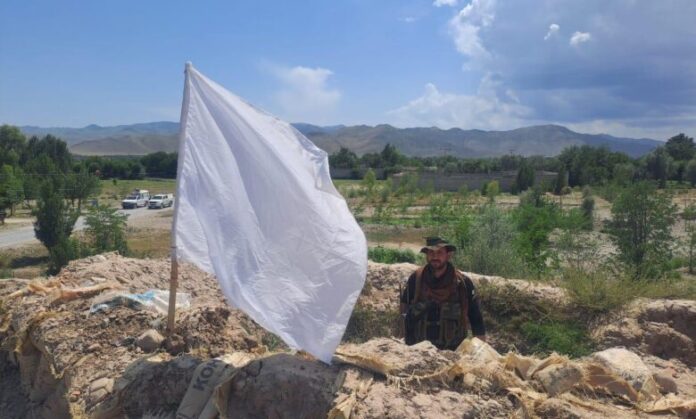 Ali Afzal
After seven days of intense conflict in the Kurram district, the Peace Jirga has announced a one-year ceasefire agreement between the warring parties, bringing a semblance of normalcy to the region.
The district administration, along with representatives from Orakzai, Hangu, and Kohat, facilitated successful negotiations leading to the signing of the peace agreement. To discourage any violations, a penalty of Rs.12 crore has been stipulated for the party that breaches the agreement within the specified period.
During the clashes, ten people lost their lives, and numerous others sustained injuries on both sides. The Jirga, attended by Commissioner Kohat Muhammad Ali Shah, Brigadier Shehzad Azim, Deputy Commissioner Kurram Syed Saif ul Islam Shah, DIG Kohat, and other officials, played a crucial role in bringing about the ceasefire.
Also Read: PHC Raises Concerns Over Delay in Recovering Children of Slain Professor
Federal Minister for Overseas Pakistanis, Sajid Turi, welcomed the ceasefire agreement, emphasizing its potential to identify and apprehend the real culprits behind any future incidents.
He also stressed the importance of cooperation among the parties in resolving disputes and called upon scholars and representatives of all schools of thought to contribute to the peaceful organization of Muharram Al-Haram gatherings and processions.
Former MPA Riyadh Shaheen, highlighting the significance of peace for the development of Kurram district, urged all stakeholders to take concrete measures to establish lasting peace in the region. Sustainable peace is seen as the key to unlocking the district's growth and prosperity.
Hits: 26