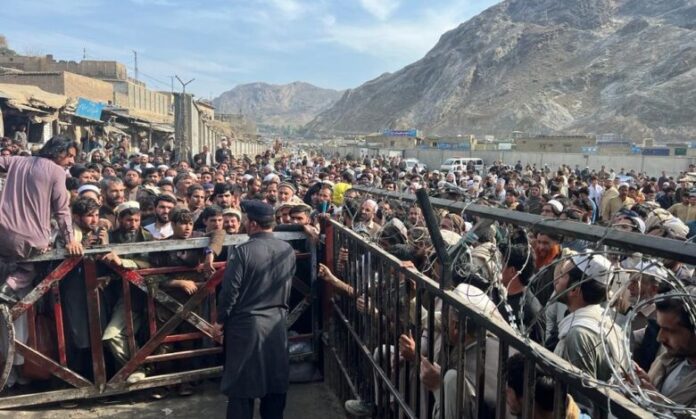 The Pakistani government has granted permission for Afghan passengers stranded at the Pak-Afghan Torkham border to return to their country on Tazkira (national identity card) from today until Eid, as a gesture of goodwill.
Hundreds of Afghan travelers have been stranded at the Torkham border for several days, most of whom do not have visas or passports. These passengers include people who frequently travel to Pakistan for work, medical treatment, or personal reasons and are now eager to return to their homeland.
Yasir Arafat, Assistant Director of FIA, stated that the Pakistani authorities have agreed to allow these passengers to return to Afghanistan on Tazkira.
Also Read: Deadly landslide at Pak-Afghan border leaves vehicles buried, crew Trapped
The decision was made after Afghan passengers protested at the border last night and demanded the authorities let them return home on Tazkira so they could celebrate Eid with their families.
Afghan citizens have appreciated the Pakistani government's decision and have requested the authorities to facilitate their return with leniency as the Pak-Afghan border has a high volume of traffic.
Hits: 42