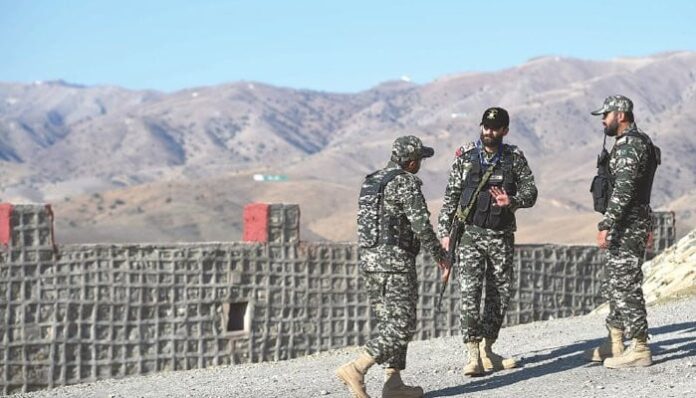 Hangu District, Khyber Pakhtunkhwa: In a shocking incident, terrorists launched a brutal attack on the MOL company plant located in the Manjikhel area of Tehsil Tal, resulting in the tragic loss of six dedicated security personnel. The attack, which occurred last night, has left the local community reeling with shock and grief.
According to reliable security sources, armed terrorists targeted the MOL Company plant, employing heavy weapons in their assault. Tragically, four Frontier Constabulary (FC) soldiers and two private security personnel valiantly defending the facility were killed in the attack.
Also Read: Strategic Depth Revisited: Rethinking Pakistan's Approach towards Afghanistan
The fallen heroes from FC Platoon No. 104, have been identified as Sepoy Hamza Ali, Sepoy Shariatullah, Sepoy Mohammad Waleed, and Sepoy Zafar Azam. These brave individuals courageously fought the terrorists for over two hours, displaying unwavering dedication to their duty.
During the attack, four sub-machine guns (SMGs) with magazines, one light machine gun (LMG) with magazines, and grenades belonging to the FC platoon were reported missing. Additionally, two rifles belonging to the company were also unaccounted for. I
n the search operation following the incident, Baz Muhammad, a soldier from Platoon 104 who initially went missing, was discovered unconscious along with his weapons. He has been promptly transferred to a hospital for medical treatment.
The perpetrators of the attack managed to escape before the security forces could apprehend them. However, in response to the incident, intensive search operations have been initiated in the surrounding area to track down the fleeing terrorists.
Hits: 74