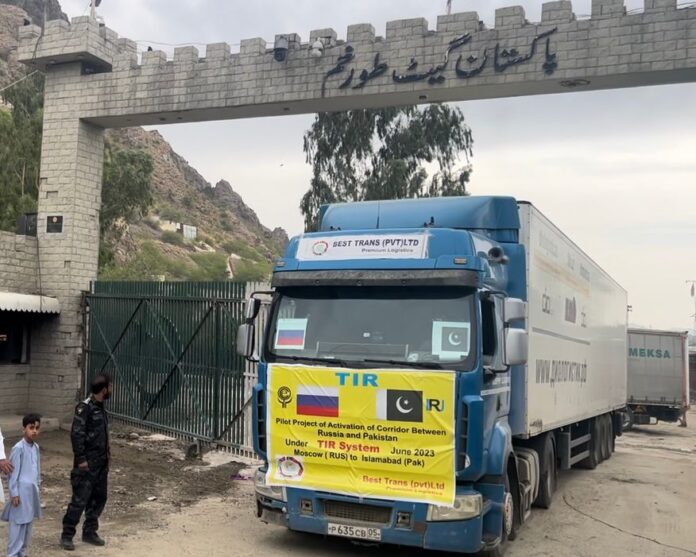 Mehrab Shah Afridi
In a significant development, commercial goods from Russia have successfully reached Pakistan through Afghanistan for the first time in the history of the country. The arrival of these goods marks a milestone in the bilateral trade between the two nations and is expected to pave the way for further growth and development.
Under the international transport route, two vehicles carrying white gram and thread arrived at the Torkham border in Pakistan.
Ramiz, the owner of a private transport company, expressed his optimism about the future of trade between Pakistan and Russia. He highlighted the signing of the agreement between the Federal Minister of Communications Asad Mahmood and Russian authorities in March 2023 as the driving force behind this achievement.
Also Read: Peshawar: Four Brothers Fatally Shot in Plot Dispute
Ramiz emphasized the potential of the Russian market, mentioning the possibility of importing various commodities including wheat and petroleum products.
He viewed the trade agreement between Pakistan and Russia as a positive step that will create new business opportunities and contribute to the growth of both economies. This development is expected to brighten Pakistan's future in international trade and have a positive impact on the overall economy.
Hits: 27