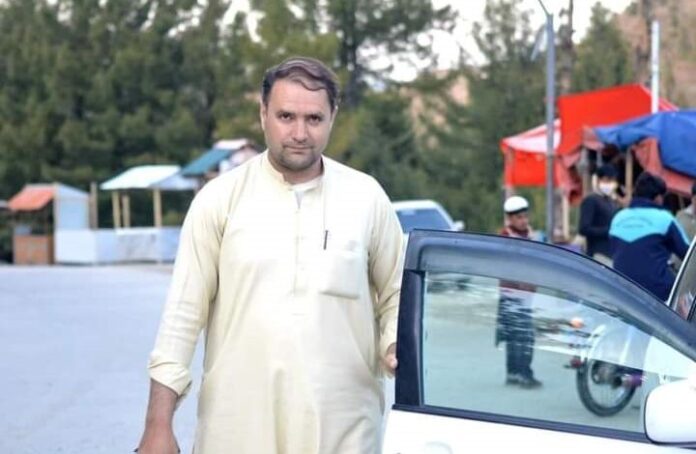 Misbah ud Din Utmani
The body of Rahimullah Khan, a resident of the Bajaur district of khyber Pakhtunkhwa who died in the Italian shipwreck tragedy, was brought to his native village after 30 days; his burial will take place this evening in the local cemetery of Tehsil Mamond Lur-Khalozo.
On February 26 last month, a boat, carrying around 200 migrants illegally, crashed against rocks near Steccato di Cutro, a seaside resort on the coast of Calabria, southern Italy, last month causing many on board to lose their lives. These refugees were traveling from Afghanistan, Pakistan, Iran, Somalia, and Syria.
Among the 67 dead, Rahimullah Khan's was the last body found on March 16.
Also Read: Friend holds government responsible for Chintu's ill-fated demise
Usman Khan, Rahimullah Khan's elder brother while talking to TNN, said that Rahim left for Europe five months ago after saying goodbye to his wife, daughter, and 13-year-old son Bisham Khan, and today his dead body has reached the village. There is mourning in the house.
He said his brother decided to go to Europe due to poverty and unemployment. He went on a visit to Turkey and was trying to go to Italy from there, he failed seven times in a row before that, so he, as a last attempt, decided to go to Italy by boat.
Usman said that on the day when this accident happened, he was in touch with them and told them on the phone 10 minutes ago that they reached safely, "We were relieved but what we didn't know then was that that was the last time 'Bhai' (bro) has contacted us and that he's going to leave us soon forever."
He said that Rahim's friend, who survived the accident, gave us that tragic news, they were praying for the brother's survival, however, all hell broke loose when, despite all efforts, the body of the brother could not be found.
Who was Rahimullah Khan?
Fazal Amin, 38, is one of Rahimullah Khan's closest associates and has spent 2 years in the same company with Rahimullah, so he considered him as his mentor.
Talking to TNN, he said that Rahimullah has served as an engineer in an electrical company in Saudi Arabia for many years, while the Saudi government gave him a 10-year service card based on his skills and experience.
Fazal Aman said Rahim used to say that there is no justice in this country, while the people of foreign countries love justice, so he has to go to Europe from here, build a future for children, and live a good life.
He said, "I used to work under the supervision of Rahimullah, he supported me in difficult times and taught me to work, he always had a smile on his face, there in Saudi Arabia he was receiving three and a half thousand riyals as a salary but maybe his death was written there so he decided to go there.
Going to Europe through illegal routes
According to the report of the International Center for Migration Policy Development, every year thousands of Pakistani youth enter Europe illegally to fulfill their dreams. Between 2017 and 2020, around 21,405 Pakistanis entered European countries through illegal routes.
According to the report, 46 thousand 510 applications for political asylum of Pakistani citizens were received for the first time in 2015 and 47 thousand 655 in 2016 in the 28 member countries of the European Union. Italy became the largest EU country for Pakistani asylum seekers.
The legal route to Europe
Muhammad Ayaz, a resident of Bajaur based in France, said if someone wants to go to Europe through legal channels, they can apply for admission to various educational institutions including a work permit visa.
Ayaz has also reached France through illegal routes, according to him, he faced many difficulties on the way, and their boat also met with an accident, but luckily he was saved. He claims that he has reached there playing with death.
Action against agents involved in human trafficking
The Federal Investigation Agency (FIA) has arrested Obaidullah, the accused involved in the Italy boat accident case, from Gujarat. Obaidullah is the brother of Afaq, the main accused.
FIA officials said Obaidullah used to extort money from citizens going abroad from Pakistan and send it to his brother living in Libya.
In a recent statement regarding illegal border crossers, the DGFIA has said that those involved in crimes like human trafficking do not deserve amnesty. He said that human traffickers and their facilitators are international criminals against whom strict legal action will be taken.
Hits: 23