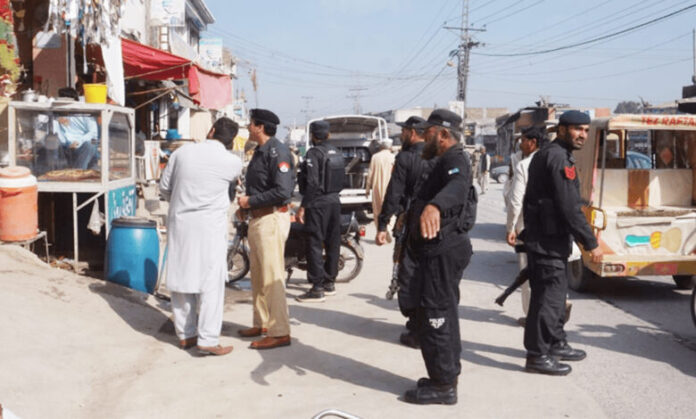 Anwar Khan
The Khyber Pakhtunkhwa government has enforced a ban on public gatherings across the province following the suicide attack at the JUI workers' convention in Bajaur.
The Department of Home Affairs issued a letter to all relevant institutions, instructing a complete prohibition on political and non-political gatherings without prior permission from the Deputy Commissioners throughout the province.
The letter was sent to all Deputy Commissioners and Divisional Commissioners of the province, emphasizing the implementation of these orders.
Also Read: PMD Forecasts Increased Monsoon Rains in Khyber Pakhtunkhwa
The ban was imposed due to the deteriorating law and order situation and the increasing incidents of terrorism in the province. Failure to implement security measures will result in no party or group being allowed to gather.
The ban on gatherings came after the tragic suicide blast that occurred during the Jamiat Ulema-e-Islam workers' convention in Khar, the headquarters of the tribal district of Bajaur, near the Afghan border.
The blast claimed the lives of over 50 people and left around 150 injured. Many of the injured are still receiving treatment at District Headquarters Hospital Khar, Timra Garah Hospital, Lady Reading Hospital, and CMH Peshawar.
Security agencies are conducting investigations from different angles to apprehend those involved in facilitating the incident. It should be noted that the suicide blast also resulted in the loss of many local leaders of Jamiat Ulema-e-Islam.
In recent weeks, Khyber Pakhtunkhwa has experienced several terrorist incidents, including a suicide attack in Bara Tehsil, an attack on FC personnel in Hayatabad Peshawar, and a suicide blast inside a mosque in Jamrud.
Eyewitnesses reported that on the day of the incident, police personnel were deployed to secure the convention, and volunteers from JUI's sub-organization Ansar-e-Salam were also assisting with security duties. At the time of the explosion, around 400 to 500 workers were present at the venue.
Hits: 39