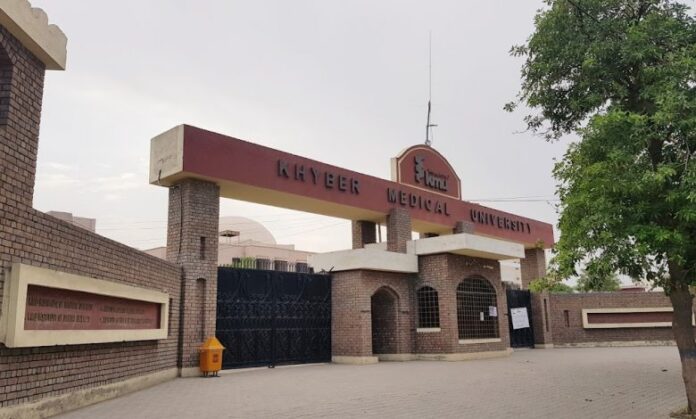 Haroon ur Rasheed
A lecturer holding the Grade 18 position at Khyber Medical University (KMU) Peshawar has been compelled to resign following a substantiated case of harassment.
The incident unfolded two months ago when a female student bravely reported a harassment complaint against the unnamed lecturer to the university's administration.
In response, an inquiry committee was promptly assembled. The thorough investigation conducted by the committee not only confirmed the allegations of harassment against the lecturer, but he also confessed to his wrongdoing. Consequently, the lecturer was left with no option but to resign from his position.
It is pertinent to mention that prior to this resignation, the Grade 18 lecturer had gone on leave after receiving a stern warning from the university's management in the wake of the harassment complaint.
Also Read: Honoring COVID Heroes: KP Government's Tribute
Commenting on this issue, Professor Dr. Ziaul Haq, the Vice Chancellor of Khyber Medical University Peshawar, reaffirmed his commitment to upholding the institution's integrity and transparency. He emphasized that no pressure or influence will deter the university's resolve to address such matters with urgency and decisiveness.
Dr. Zia-ul-Haq reiterated the university's unwavering stance on maintaining a zero-tolerance policy towards sexual harassment, plagiarism, and corruption. He emphasized that the university's Harassment Committee operates autonomously, promptly addressing received complaints.
The Vice Chancellor further underlined that any form of sexual harassment is unequivocally condemned within KMU and its affiliated institutions. Recent actions bear testimony to the university's resolute dedication to its principles, as exemplified by the dismissal of a Grade 21 professor for plagiarism, the forced resignation of a Grade 18 lecturer for harassment, and the termination of a Class 4 employee due to corruption.
Recent incidents at other universities, including Islamia University Bahawalpur and Swat University, underscore the broader challenges that educational institutions are facing in ensuring a safe and respectful environment for all members of their community.
Hits: 31