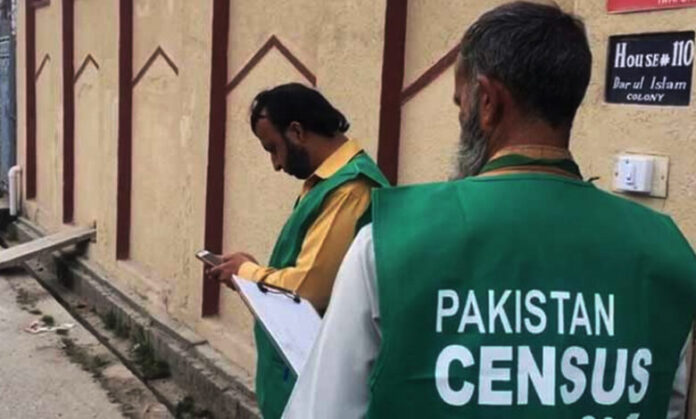 Muhammad Faheem
In the context of the seventh digital census, there will be changes in the representation of several districts within the Khyber Pakhtunkhwa (KP) Provincial Assembly. One seat each will decrease in Peshawar, Kohat, and Hangu districts, while one seat each will increase in South Waziristan, Swat, and Bajaur. The seat increase for Swat is due to a very small population difference with Shangla.
The outcome of the seventh digital census will necessitate the Election Commission's (ECP) decision to conduct new elections. The census results indicate that Khyber Pakhtunkhwa's population is 40,856,097. Despite this, the number of provincial assembly constituencies remains unchanged, resulting in a total of 115 general seats. Each constituency will comprise approximately 355,270 people.
As per the Election Act, a Provincial Assembly constituency must not span beyond a single district. Consequently, even districts with lower populations like Upper Chitral, Lower Chitral, Kolai Palas, and Lower Kohistan will constitute a single constituency, and the same applies to districts with higher populations like Upper Kohistan, Tank, and Orakzai.
Also Read: Policeman Killed in Attack on Polio Team in Bannu
Zahid Mirokhel, a senior journalist, highlights that this census raises concerns, impacting not only assembly seats but also resource distribution and long-term planning. Any discrepancies could cast doubts on the entire process, which falls under the responsibility of the statistical department to rectify.
Mirokhel emphasizes that while the constituency allocations have not been officially announced, there is an anticipation of strong reactions when the figures become public.
The new census data, as per the Bureau of Statistics, suggests potential constituency adjustments. Peshawar, Kohat, and Hangu will each lose a provincial assembly seat, leading to reductions to 13, 3, and 1 seats respectively. Conversely, Swat's representation will increase to 8 seats, Bajaur to 4, and South Waziristan to 3. Peshawar experienced a population growth of 1.58%, while Hangu and Kohat saw growth of 0.32% and 1.78% respectively. This redistribution will impact the assembly representation for these districts in favor of South Waziristan, Swat, and Bajaur.
South Waziristan's population increased by 4.7% compared to the previous census, with Swat recording a growth of 2.57% and Bajaur at 2.81%. The decision to conduct elections based on these new constituencies is still pending.
Khalid Jameel, a senior journalist, anchorperson, and bureau chief of ABN News in Islamabad, raises concerns about the government's intentions. The census concluded in April, yet the delay in utilizing its results raises questions. He suggests that if the government seeks to create controversy around the census to delay elections, it might face challenges.
Jameel emphasizes the pivotal role of the Supreme Court Bar Council, which plans to challenge the census. They assert that having two caretaker chief ministers in the Council of Common Interests lacks constitutional validity. If the Supreme Court supports their challenge and rules in their favor, elections might revert to the old census and constituencies.
Hits: 7