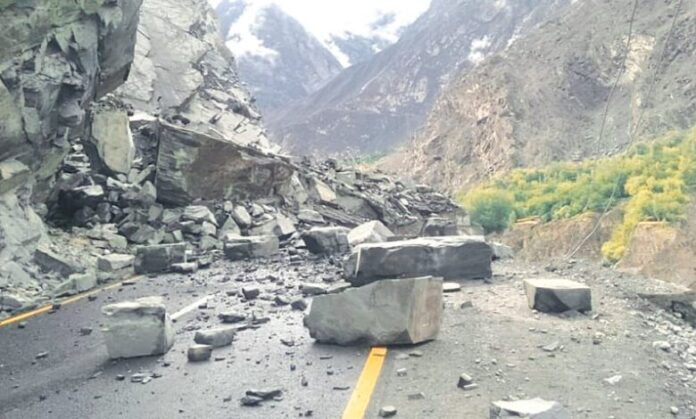 In the past four days, heavy rains and landslides in different areas of Khyber Pakhtunkhwa have resulted in the tragic loss of 15 lives, leaving 14 others injured. As a response to the devastating accidents, the government has announced a compensation of Rs. one million for the affected families.
According to the report from the Provincial Disaster Management Authority (PDMA), natural disasters have also caused damage to residential properties. Approximately 83 houses have been partially damaged, while 12 houses have been completely destroyed due to floods and rains across the province.
In light of this situation, Secretary Relief, Abdul Basit, has urged the authorities to promptly provide relief compensation to the affected individuals as per the policy.
Also Read: Finding Serenity at Mushkpuri Top: Nature's Healing Power
Abdul Basit revealed that a sum of 6 crore rupees has already been allocated for the rain and flood-affected districts.
As part of the relief efforts, the PDMA spokesperson, Taimur Ali, announced that Rs. 1 million will be given to the families of the deceased, Rs. 2 to 3 lakh will be provided to those seriously injured in the accidents, and Rs. 50,000 will be extended to those with minor injuries.
Regarding the damaged houses, the PDMA spokesperson stated that Rs. 2 lahks will be granted to houses with 2 or more rooms affected by natural calamities, while Rs. 1 lakh will be given to houses with only one room damaged.
Furthermore, individuals whose houses have suffered destruction due to natural accidents, such as the collapse of all four walls, will receive a compensation of 50,000 rupees from the government. The relief measures aim to alleviate the hardships faced by the affected communities and support them during this difficult time.
Hits: 9