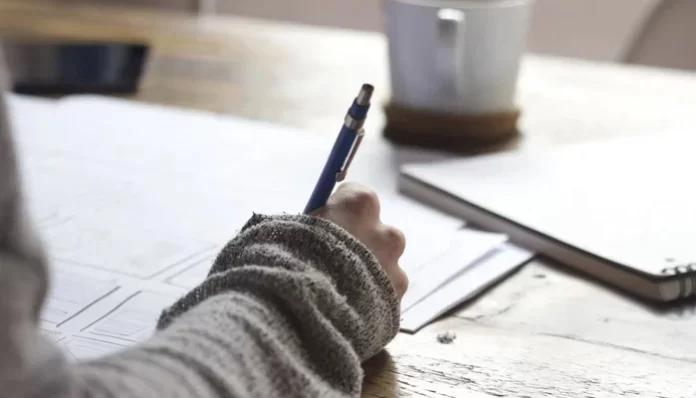 Aftab Mohmand
Following the MDCAT test scandal, a similar breach emerged in the ability test of the Khyber Pakhtunkhwa Public Service Commission. Conducted on June 24, 2023, for Grade 17 positions, 18 candidates were apprehended for cheating, specifically in the exam for Irrigation Department posts under the CNW. Public Service Commission officials issued a public notice, confirming the use of electronic devices, MasterCard, and other deceptive methods by the impersonating candidates.
Following a Public Service Commission inquiry, the implicated candidates were formally summoned to present their defense. Substantiated allegations resulted in the cancellation of papers for the candidates involved in duplication, accompanied by a ban on their participation in any exams for one to three years.
A complaint lodged on the Prime Minister's portal instigated action against the candidates. The test conducted on June 24, 2023, will be annulled and rescheduled for December 23, 2023.
Also Read: Winter Whispers: Nostalgia, Climate Shifts, and Fading Frost in Pakistan
Former Irrigation Department Superintendent Engineer Abdul Wali Yousafzai, when approached for comment, expressed that cheating is not novel in Public Service Commission exams; it's ingrained in corruption. He asserted that candidates have a history of resorting to cheating and recommendations to secure success throughout the country's Public Service Commission examinations.
Yousafzai contended that contemporary youth resort to copying due to societal training, highlighting the prevalent support for corruption in notorious individuals. He attributed the systemic corruption in society and the education system as the root cause. Yousafzai lamented the youth's inclination toward shortcuts instead of hard work and studying, a trend exacerbated by inadequate training from teachers. He questioned the efficacy of examination staff in curbing cheating when they engage in self-recommendation or financial transactions.
Yousafzai emphasized the constructive use of modern technology in developed countries, whereas, in our country, laptops, computers, Bluetooth, and other electronic materials are employed for illicit copying and pasting. He attributed the decline, instead of progress, to this misuse. Yousafzai called for comprehensive action, advocating not only the penalization of cheating candidates but also strict measures against the entire staff.
It should be remembered that on September 10 this year, an MDCAT test was held for admissions to medical and dental colleges of Khyber Pakhtunkhwa under the aegis of ETEA, in which a total of more than 46 thousand male and female candidates participated, including 219 The students were caught copying through Bluetooth. Formal FIRs were filed, resulting in blacklisting and barring from the subsequent MDCAT test. Following the Bluetooth scandal, the caretaker provincial government scrapped the initially scheduled MDCAT test on September 10, rescheduling it for November 26. More than 46 thousand candidates from across the province have registered for the retest.