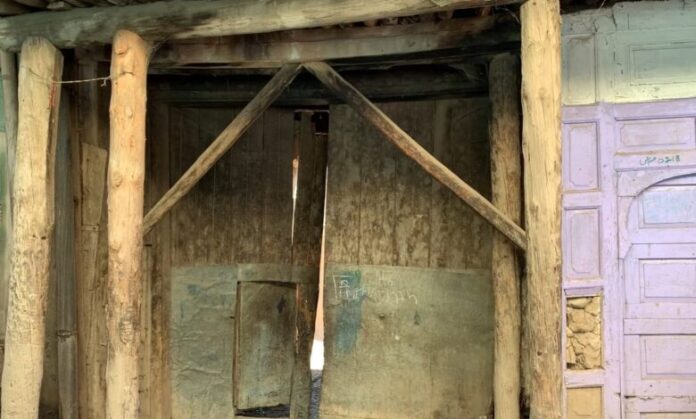 Adnan Haider
Parachinar, the capital of Kurram district, located at the foothills of Koh e Sufaid (or Spin Ghar, both meaning White Mountain), is a beautiful city that has a very important place historically. There are some places within the city that not only have a very old history but also offer scenes like Peshawar, Quetta, and Lahore.
Among these historical and famous places, there is a Mansingh Gate and Mohallah which in itself is a historical heritage site.
Syed Mubasher Hussain, a local resident who has a historical eye on Mansingh Gate and the neighborhood, said that in the olden days, Hindus, Sikhs, Christians, and Muslims lived here together while they used Mansingh Gate for movement and transportation.
Also Read: Meet Sanaat Singh, mini-bank of Buner
He said, Man Singh, himself was a renowned businessman and he had a lot of influence in the area, which is why this gate was named after him, while there is another famous market in this neighborhood called Gujar Mohallah.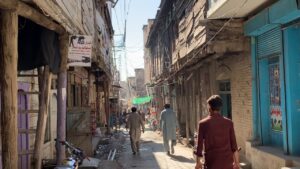 Hussain said that at present hand-made items are sold in Gujjar Mohallah while the items of this market are also exported to other countries.
The history of Mansingh Gate is 120 years old and even today the place is known by the same name. Along with this, there is another gate in the inner part of the neighborhood which was inaugurated by Sardar Kushan Singh in 1902 but that place has now been converted into officers' quarters, narrated Hussain.
He further said that after the partition of the Indian subcontinent, most of the Hindus and Sikhs migrated to India from Parachinar and very few remained there, but due to the chaos at that time, they were shifted to a safer place and were later evacuated safely.
Mubasher Hussain furthered, even today there are houses of Hindus, Sikhs, and Christians in Mansingh Gate of Parachinar and in the neighborhood, in which Muslim families live.
Hits: 9