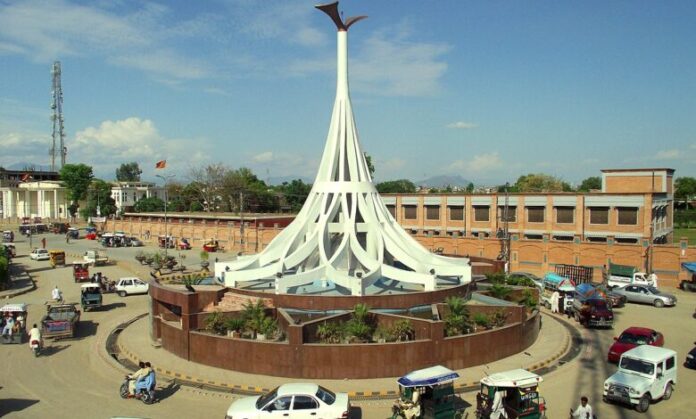 Abdul Sattar
Federal Secretary Power, Rashid Mahmood Langriyal, has declared Mardan a load-shedding-free city, emphasizing that an end to electricity theft will result in an end to load shedding. Langriyal made this announcement during his visit to Mardan, stating that wherever electricity theft is curtailed, load shedding will be stopped.
Secretary Power Division, Rashid Mahmood Langriyal, commended the remarkable performance of local administration, police, and Pesco officials in their crackdown against electricity theft in Mardan.
The Chief Secretary of Khyber Pakhtunkhwa, Nadeem Aslam Chaudhry, also lauded the efforts of the people, administration, police, and PESCO officials in successfully tackling electricity theft.
Also Read: Climate Change and Plastic Pollution Threaten Soil Fertility and Food Security
He viewed this initiative as an example for other districts to follow. Chaudhry acknowledged that eliminating electricity theft and the kunda culture represents a significant challenge, one that various institutions have united to combat. He expressed gratitude to the Federal Government and Secretary Power for designating Mardan as a model load-shedding-free city for the entire nation.
Addressing the audience, Federal Secretary Rashid Mahmood Langriyal emphasized that those who put an end to electricity theft will pave the way for load-shedding-free status in other cities. He pointed out that as electricity theft is reduced, circular debt will also decrease, providing people with access to more affordable electricity.
Secretary Power, Rashid Mehmood, declared electricity theft as forbidden and stressed that no religion in the world condones such actions. He warned that those who facilitate power theft will face severe consequences, with no distinction between small and large-scale offenders.
Secretary Power explained that employees of the department who facilitated electricity theft have been terminated, and electricity losses have been reduced from 43% to 12%. Throughout the campaign, 1,000 meters have been installed, and a total of 5 billion rupees in theft has been prevented nationwide.
Chief Pesco, Qazi Tahir, credited the positive results of the campaign against electricity theft and the kunda culture in Mardan to the leadership of Commissioner Mardan Division, Shaukat Ali Yousafzai. He mentioned that 48 raiding teams, along with local administration and the police, worked diligently to combat electricity theft day and night. Tahir reported that the successful campaign reduced losses from 43% to 12% and achieved 101% in arrears recovery.
In a briefing, Assistant Commissioner Ayesha Tahir revealed that a record 450 million rupees were recovered in Mardan in just one month. In addition to round-the-clock operations, numerous successful actions were taken against hundreds of electricity thieves.
Meanwhile, the President of the Mardan Chamber of Commerce and Industry, Zahir Shah, pledged full support from traders and industrialists for the administration and Pesco authorities in their fight against electricity theft. Business leader Ehsan Bacha hailed the comprehensive action against electricity theft as yielding excellent outcomes.