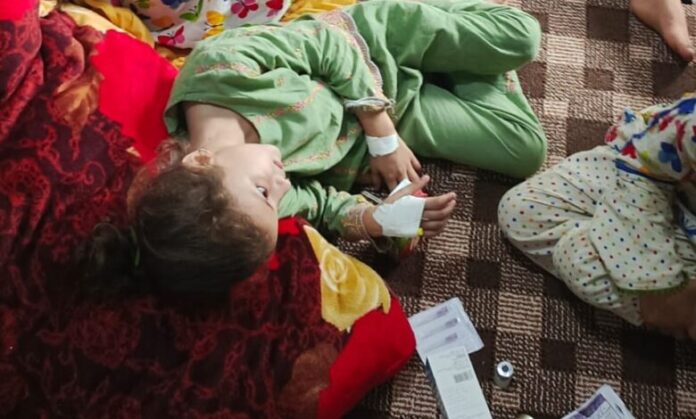 Nasar Zada
A total of 57 individuals, including the bride and groom, experienced illness after consuming a Walima meal in the Usheria region of the Dir Upper district in Khyber Pakhtunkhwa.
According to Muhammad Ibad, the groom's brother, 9 people within the household fell ill following the Walima feast. The bride is presently undergoing treatment at Timergara Hospital, while the groom is receiving medical attention at Choran Hospital for stomach and bodily discomfort, as well as cholera.
Ibad also noted that the health condition of 10 guests who had arrived from Swat to partake in the wedding festivities had deteriorated. They are currently receiving medical care across various hospitals.
Also Read: Health Card Treatment Suspended Again in KP Due to Funding Shortage
The sudden onset of illness has left us bewildered, as some attendees hadn't consumed the feast, while others remained unaffected even after eating.
Medical professionals have attributed the deteriorating health of the affected individuals to food poisoning.
In the meantime, according to Naseer Ahmed, an official from Rescue 1122, 5 patients were transferred from RHC Choran to Timergara Hospital earlier this morning. Presently, more than 30 individuals are undergoing treatment at the district headquarters hospital.
Hits: 8