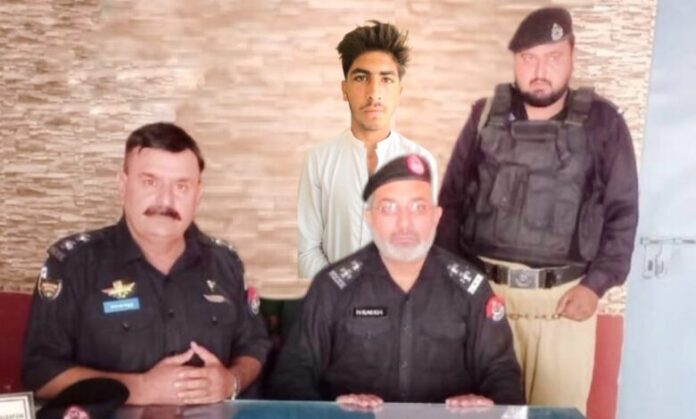 Abdul Sattar
The perplexing case of a married woman's mysterious disappearance in Nowshera has finally been unraveled, revealing a chilling truth: she was brutally murdered by her own brother-in-law and mother-in-law, with her lifeless body callously disposed of in the nearby river.
The ordeal began on June 23 of this year when a concerned mother from Nizampur reported her daughter, Nazima, missing from her in-laws' residence. In response, District Police Officer Nasir Mehmood swiftly assembled an investigative team, tasked with delving into the perplexing case to unearth the grim reality lurking beneath the surface.
The dedicated investigation team embarked on its mission, leaving no stone unturned in the pursuit of answers. Numerous leads were pursued diligently in an effort to locate the missing woman. As the inquiry unfolded, a shocking revelation emerged on August 16: a lifeless female body was discovered on the banks of the Indus River in Khushalgarh Kohat. The body was promptly identified as none other than the missing Nazma.
Also Read: Food Department Peshawar Takes Swift Action Against Unhealthy Minced Meat Production
Following a thorough post-mortem examination, law enforcement authorities intensified their investigation. Suspicion began to surround the statements provided by the deceased woman's brother-in-law, as well as her father and mother-in-law, all of whom were closely involved in the inquiry. During this time, the father-in-law managed to evade authorities and went into hiding. Meanwhile, the woman's brother-in-law, Alamzeb, son of Azam Khan, and her mother-in-law, Taj Meena, wife of Azam Khan, residents of Lumai Nizampur, were apprehended and interrogated.
Shockingly, during the course of the investigation, both suspects ultimately confessed to their heinous crimes. It was revealed that the victim had been ruthlessly murdered, and her lifeless body was discarded in the river. Subsequently, the accused perpetrators were brought before the court, where they were remanded to judicial custody pending further legal proceedings.