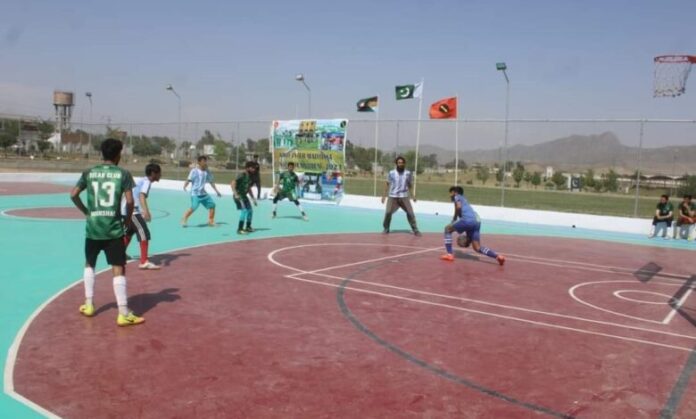 The Inter-Madrasa Futsal League is underway in North Waziristan for the second year in a row, with the aim of providing sports opportunities to the youth and promoting brotherhood and discipline.
Teams from 30 madrasahs across all tehsils of North Waziristan are participating in the league, being held at the Younis Khan Sports Complex Miranshah on the orders of Commandant Tochi Scouts Brigadier Rizwan Sharif.
Also Read: FIA arrests 13 Afghan suspects for obtaining Pakistani identity cards and passports through Forgery
According to security sources, students, dignitaries, and large crowds are gathering at the Younis Khan Sports Complex to watch the Futsal League, which started on May 6. The people of North Waziristan have praised the efforts of the Pakistan Army and FC for organizing the tournament.
Sources indicate that the tournament's final and colorful closing ceremony will be held on May 13 at the Younis Khan Stadium in Miranshah. In addition to trophies, cash prizes, and valuable gifts for prominent players and teams, an Umrah package will be awarded to the administrator of the winning team's madrasah.
Hits: 7