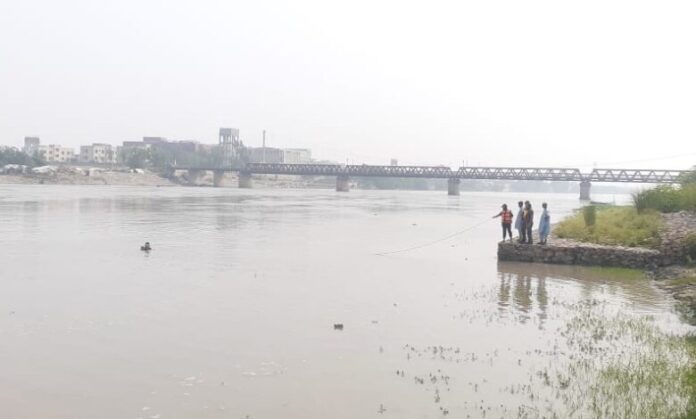 Syed Nadeem Mashwani
In Nowshera, a tragic incident occurred as a woman and her three children jumped into the Indus River, allegedly due to domestic violence.
Rescue 1122 responded to the incident at Khairabad Attock, where the woman had taken such a drastic step. Police divers and a medical team quickly arrived at the scene to provide assistance.
DPO Nasir Mehmood confirmed that the woman, who was married and hailed from Nizampur Khankai, decided to plunge into the river with her three children following a domestic dispute.
Also Read: Former PTI Members Reject Pervez Khattak's Claims of Joining New Party
Unfortunately, the three children lost their lives in the drowning incident. However, the woman was rescued by local individuals who came to her aid.
The body of one of the deceased children, 6-year-old Abdul Hadi, was recovered from the Indus River.
Currently, a rescue operation is underway to locate the bodies of the remaining two children. The woman and one deceased child have been transported to the District Headquarters Hospital in Nowshera.
Hits: 11