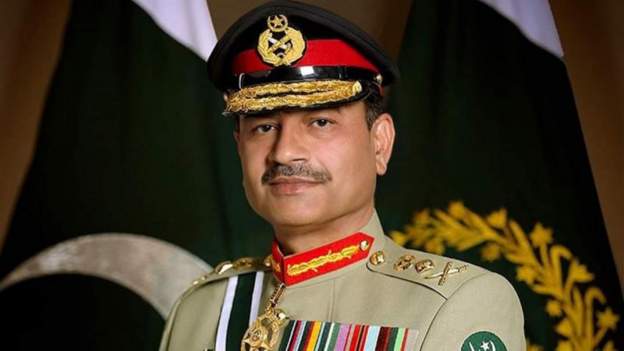 Pakistan Army Chief General Asim Munir has warned of the enemy's active involvement in conspiracies to create a rift between the people and the armed forces.
While addressing the 147th passing out parade at Pakistan Military Academy Kakul, General Munir emphasized that the people of Pakistan are the axis of the state, and the army's first and foremost obligation is loyalty to the state and commitment to the constitutional role assigned to the armed forces.
The Chief of the Pakistan Army further stressed that the army follows the ideology of its great leader, which stands against caste, color, race, gender, or regional discrimination. He emphasized that the safety and security of the people is the most sacred duty of the army, and nothing is more important than the safety of the motherland.
Also Read: Pakistan Army Clears 65% of Landmines in Khyber Pakhtunkhwa: ISPR
General Asim Munir stated that Pakistan's efforts for peace should not be considered a weakness in any way, and the army will not hesitate to make any sacrifice for the defense of the motherland. He reiterated that the brave soldiers of the Pakistan Army are not intimidated by the number or the resources of the enemy, and one must recognize both the outward and hidden enemy in the ongoing war against terrorism.
Furthermore, General Munir cautioned that the enemy is actively involved in conspiracies to create a rift between the people and the armed forces, and he called for a mutual relationship between the people and the Pakistan Army to be maintained.
In his address, the Chief of the Pakistan Army also stressed the importance of stability in Afghanistan to Pakistan's security, and reaffirmed the country's support for its Kashmiri brothers, both politically and diplomatically.
General Munir maintained that Pakistan would always stand with the Kashmiris in their historical struggle for their basic human rights and right to self-determination. He also urged the international community to realize that a just and peaceful solution to the Kashmir issue is essential for regional peace.
Hits: 10