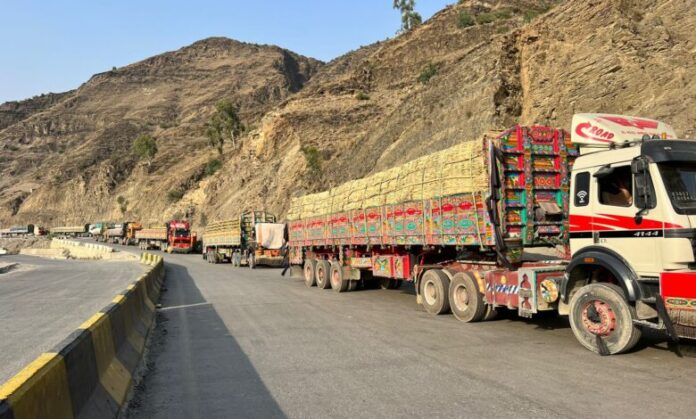 The Foreign Office of Pakistan has issued a response to the Afghan Ministry of Foreign Affairs statement regarding the temporary closure of the Pak-Afghan border at Torkham, describing it as surprising. The Foreign Office maintains that the interim Afghan authorities are well aware of the reasons behind this temporary border closure.
Pakistan's Foreign Office Spokesperson, Mumtaz Zahra Baloch, in response to media inquiries regarding the border closure, expressed that Pakistan cannot accept the construction of any structures within its territory by the interim Afghan government, as it constitutes a violation of Pakistan's sovereignty. Such an act is against its sovereignty, and Pakistan cannot endorse it.
The Foreign Office's spokesperson highlighted that on September 6, Afghan troops, instead of seeking a peaceful solution, opened fire indiscriminately when prevented from constructing illegal structures. This not only targeted Pakistani military posts but also caused damage to infrastructure at the Torkham border terminal and put the lives of both Afghan citizens and Pakistani troops at risk.
Also Read: Urgent Need for Dog Bite Vaccines Sparks Concern in Dera Ismail Khan
According to the Foreign Office, there is no justification for such unprovoked firing on Pakistani border posts under any circumstances. This unwarranted aggression by the Afghan Border Security Forces serves to embolden terrorist elements. The latest report from the United Nations Security Council's Analytical Support and Monitoring Team confirms that these elements are establishing safe havens inside Afghanistan.
Mumtaz Zahra Baloch emphasized that Pakistan has consistently advocated for the Pak-Afghan border to be a symbol of peace and fraternity between the two nations. Pakistan has warmly welcomed Afghan refugees for decades. Despite continuous and unnecessary provocations by Afghan troops stationed on the border, Pakistan has shown restraint and prioritized dialogue.
The spokesperson clarified that the temporary border closure occurs only in exceptional circumstances, such as the incident that transpired on the border on September 6, 2023, or when Afghan territory is exploited for launching terrorist attacks within Pakistan.
In this context, it was further noted that the Afghan Ministry of Foreign Affairs statement contained irrelevant comments and unnecessary suggestions regarding Pakistan's economy and foreign trade. Pakistan has facilitated and will continue to facilitate Afghan transit trade for several decades. However, Pakistan cannot permit the misuse of transit trade agreements.
The Foreign Office spokesperson concluded by affirming Pakistan's readiness to resolve all bilateral issues and concerns through constructive dialogue, with the aim of ensuring mutual benefits, economic ties, and prosperity for both nations. She added, "We expect the Afghan interim authorities to consider Pakistan's concerns, respect our territorial integrity, and prevent Afghan soil from being used as a launching pad for terrorist attacks against Pakistan."
Hits: 23