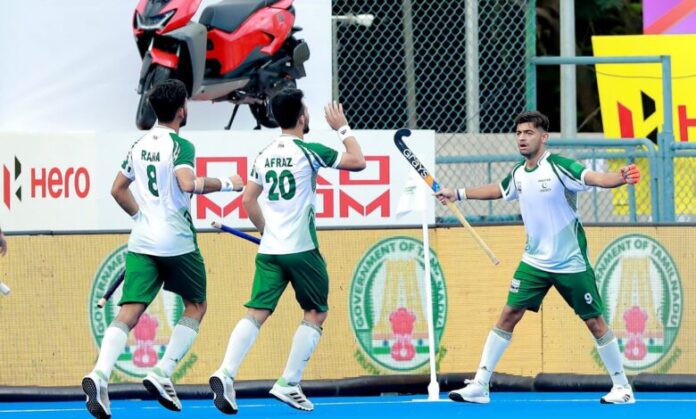 In the upcoming Asian Hockey Champions Trophy, a pivotal clash awaits as Pakistan gears up to face their arch-rivals, India. This highly anticipated match holds immense significance for the national hockey team's journey toward securing a spot in the semi-finals of the ongoing championship in Chennai, India. A win or even a draw would ensure Pakistan's smooth advancement into the semi-finals.
With 1 victory, 2 draws, and 1 defeat in 4 matches, the national team currently holds the fourth position on the points table. The tournament features a total of six teams, including Pakistan, India, Malaysia, Japan, China, and South Korea. All participating teams have completed four matches in the competition thus far.
Also Read: Legal Battle Unleashed: Petition Seeks Ban on Controversial Drama 'Sirf Tum'
India leads the points table with a tally of ten points, followed closely by Malaysia with nine points. South Korea and Pakistan share the same score of five points each. However, due to a better performance, Malaysia secures the third position while Pakistan's hockey team stands at fourth place.
The impending match between Pakistan and India will determine the semi-finalists, shedding light on the teams that will progress in the championship. Notably, both traditional rivals, Pakistan and India, have clinched the title of the Asian Champions Trophy three times each.
Hits: 11