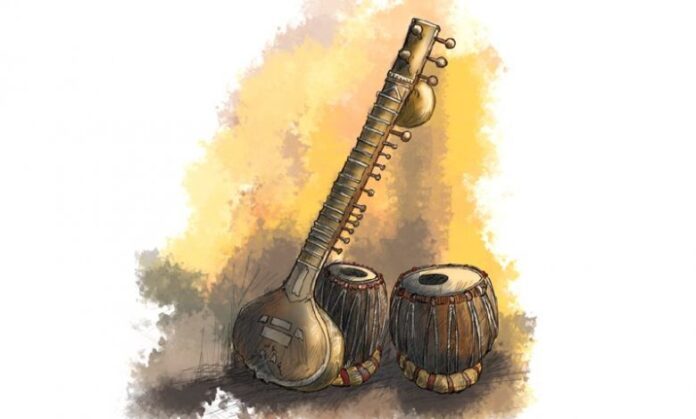 Rifaqatullah Razarwal
Maryam Aurangzeb, the former spokesperson of the federal government, announced in her farewell tweet that the federal cabinet, in its final meeting on August 9, approved a music policy aimed at preserving Pakistan's musical heritage, fostering the current music scene's growth, and safeguarding artists' work through a legal framework.
While Maryam Aurangzeb did not provide further policy details in her tweet, music professionals and cultural experts have welcomed the initiative. However, they emphasize the importance of effective policy implementation as existing laws often remain unenforced.
Fazal Wahab Dard, General Secretary of a Khyber Pakhtunkhwa NGO advocating for musicians' rights, lauds the new policy. He points out that numerous laws have been drafted for artists and talents in the past, yet their practical implementation remains a challenge.
Also Read: Khyber's Peace Rally Faces Section 144 Challenge
Dard stated to TNN, "Pakistan's real challenge lies not in policy formulation, but in translating them into practice. We frequently hear about promising cultural promotion policies, but it's the execution that matters. A provincial-level cultural policy was devised five years ago, yet it remains unimplemented."
He further stresses the need for provincial-level censor boards, copyright protection, and dedicated music spaces. Dard emphasized, "Our music community was disrupted when our music street was shut down by the government in 2004 or 5. To thrive, we require a secure space where public harassment doesn't hinder our music."
Highlighting the significance of effective copyright enforcement, Dard believes it would encourage professionalism, innovation, and creativity in music.
Discussing the plight of Afghan refugee musicians, Dard calls for legislation to protect them. He reveals that these musicians, fleeing the Taliban, face harassment due to visa and passport complications in Pakistan. Dard urges the government to offer legal protection to Afghan musicians, allowing them to support their families.
Former federal information minister Maryam Aurangzeb, on June 26, expressed that Pakistan lacked policy parameters for promoting the music industry since the 1970s. The new policy intends to legally shield music producers, singers, and writers. Cultural experts, however, propose that the policy's implementation could curb extremism, terrorism, and bigotry.
Hayat Roghani, chairman of a Peshawar NGO teaching music skills, emphasizes the pivotal role of media, fine arts, films, and plays in national development. Roghani believes that when these elements receive legal protection, nations can make significant strides. He also underscores the importance of policy independence and transparency in promoting cultural content.
Roghani elaborates, "State-owned media like PTV often adhere to a certain ideology, restricting content that doesn't align with it. The real test lies in how inclusive and public-oriented this policy truly is."
Highlighting the power of culture to foster unity and peace, Roghani emphasizes the need to enforce existing laws and policies to safeguard social values, traditions, and cultural diversity.
Navigating the Nuances: Policy vs. Law
Ali Hussain Turi, a seasoned journalist based in Islamabad, offers a succinct distinction between policy and law. He elucidates that a policy serves as a forward-looking blueprint for the activities of an entity, be it a department, organization, or company. Policies come into effect immediately upon formulation. Conversely, the legislative process requires problem identification, draft creation, presentation as a bill in the National Assembly, and subsequent Senate approval before emerging as law.
Ali Hussain underscores the praiseworthy endeavor of shaping policies and legislation for the populace's welfare. However, he emphasizes that both caretaker and permanent governments bear the responsibility of executing the enacted bills to ensure tangible benefits for the public.
Ali Hussain expresses a measure of skepticism regarding the timing of policy formulation and implementation in the waning days of a government's tenure. He questions the motives behind delayed policy enactment, suggesting that the urgency may arise from anticipated scrutiny and doubts about effective implementation.
"The PDM government held sway for 16 months. If their intentions were resolute, why didn't they proactively craft these policies and shepherd the bills earlier during their tenure? Their eleventh-hour actions seem calculated, perhaps to preempt potential accountability," opines Ali Hussain.
Hits: 8