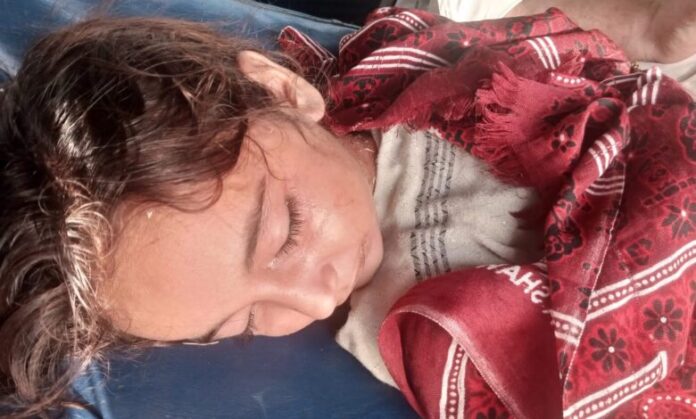 In a significant development, Khazana police station in Peshawar has apprehended the suspects involved in the tragic case of 6-year-old Ayesha's murder, which occurred three days ago and was allegedly accompanied by sexual assault.
On August 29, Ayesha, a 6-year-old girl, had gone missing from Shah Alam in the Khazana camp area. Her lifeless body was discovered the following day, not far from her home. Her uncle, Sabir, filed a complaint at the Khazana police station regarding the missing girl.
In response, CCPO Peshawar, Syed Ashfaq Anwar, took immediate and stringent action in light of the incident. Special teams were swiftly formed to investigate the matter, employing modern techniques such as geo-tagging, geo-fencing, and area profiling. The investigation extended to suspects within the area, including their relatives, who were questioned and had their statements recorded.
Also Read: Shuttered Markets: KP Protests Soaring Electricity Bills and Inflation
Through meticulous and scientific investigation methods, the special team, observing discrepancies in the statements provided by the individuals under scrutiny, not only managed to unravel the mystery behind the gruesome murder in just three days but also apprehended the alleged perpetrators, Kamran and Amanullah.
Crucially, DNA samples have been collected from both the accused and the deceased girl, and these samples have been sent for cross-matching.
During the course of the investigation, one of the accused, Kamran, was revealed to be a close relative of the deceased. In a shocking revelation, Kamran has reportedly confessed during preliminary interrogations that he, along with his accomplice, lured the young girl, Ayesha, from the road under the pretense of a heinous act, ultimately ending her life by hanging her with a dupatta.
Both arrested suspects have confessed to their involvement in the crime during the initial investigation. Further revelations are anticipated as the investigation progresses.
Hits: 100