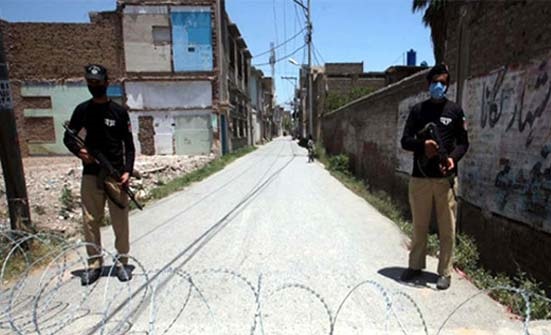 The Peshawar district administration has implemented Section 144, imposing 25 different restrictions from the 1st to the 15th of Muharram.
As per the order issued by the district administration, the Senior Superintendent of Police Operations Peshawar sent a letter recommending the restrictions during Muharram. Based on this recommendation, the district administration imposed the restrictions.
Also Read: KP Secondary School Teachers Protest Lack of Promotion for Over 30 Years
According to the decree, the following activities are prohibited from the 1st to the 15th of Muharram: printing and distribution of hateful materials, particularly wall chalking on mosques and 'Imambargahs'; double riding; the presence of religious scholars, 'zakirs', guardians, or anyone spreading sectarianism in mosques and other processions; harassment; guest speakers; banned scholars from other districts; tinted glass on private and government vehicles; aerial firing; possession and display of weapons and ammunition; eviction of Afghan refugees from their camps; inflammatory speeches; cassettes and CDs containing hate speech material; collecting scraps; loitering in front of shops and bystanders near processions; use of firecrackers, acid, explosives, or any substances used in making explosives; the opening of shops, renting cars, and motorcycles for business purposes.
Similarly, the sale of diesel, petrol, kerosene, and other fuels in hotels, inns, and cinema businesses; shops and open areas in the city division; misuse of loudspeakers (except for Azan and Arabic Friday sermons); unauthorized use of police lights; use of unregistered vehicles or fake number plates; keeping gas cylinders in shops along the procession routes; dumping debris, construction materials, and household waste on the roads of procession routes; building structures around procession routes and 'imambargahs'; standing on the roofs of houses; staying in hotels, inns, and houses near 'imambargahs' have also been banned.
Hits: 23