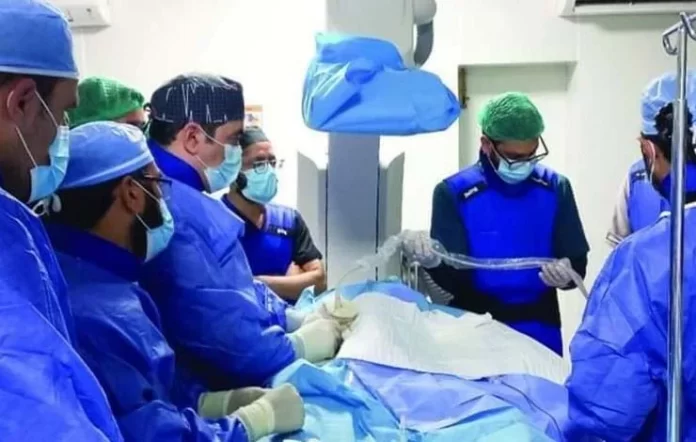 Peshawar:
In a significant medical achievement, the Peshawar Institute of Cardiology (PIC) in Khyber Pakhtunkhwa has successfully performed heart surgeries on children without the need for chest compressions, following a similar success with adult patients.
Riffat Anjum, the spokesperson for the Peshawar Institute of Cardiology, shared that this groundbreaking procedure was conducted for the first time in Khyber Pakhtunkhwa. The medical team at PIC replaced the heart valve of a 17-year-old patient without making any incisions.
Also Read: Tragic Accident in Lower Chitral: 8 Killed and 13 Injured as Vehicle Plunges into Ditch
Professor Dr. Ijaz, a Pediatric Cardiologist, explained that the patient had previously undergone three heart surgeries in different hospitals within Pakistan and India. However, the patient's lung valve stopped functioning properly after these surgeries.
In this unique case, the medical team had the option of performing open-heart surgery or opting for a no-cut procedure to replace the heart valve. Despite the higher risks associated with open-heart surgery, the medical team successfully performed the innovative no-cut surgery, marking a significant milestone in medical advancements.
The no-cut surgery involved collaboration between PIC, Lady Reading Hospital, and renowned cardiologists from the United Kingdom and the United Arab Emirates. Their expertise and joint efforts contributed to the successful outcome of the procedure.
Hits: 15