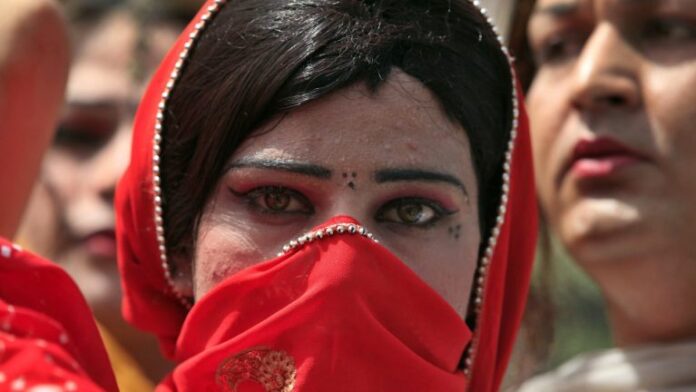 In Bannu, religious scholars have initiated a movement to oust transgender individuals from the district. These scholars have issued a three-day ultimatum to the local administration, demanding the removal of over 400 transgenders from various cities who reside in Bannu.
Mosque clerics have also joined this call for expulsion, announcing their intention to evict transgenders after the three-day grace period expires. The scholars argue that transgenders are disrupting the peace and order of the community, citing their alleged involvement in drug trafficking and other criminal activities.
Also Read: Torkham Border Reopens After 9-Day Closure, Easing Trade Flow
They maintain that transgenders engaged in obscenity and causing disorder should be relocated elsewhere, emphasizing that those who perform celebratory programs and dances on joyous occasions should not face harassment.
Members of the transgender community, however, claim that the police have forcibly entered their residences, breaking locks on upper rooms, and conducting raids in an effort to expel them from Bannu.
They assert that Bannu's resident transgender individuals are being treated unfairly compared to those living in other cities within the province. The transgender community argues that dancing is their sole means of livelihood and implores that they not be forced to leave the district.
Hits: 28