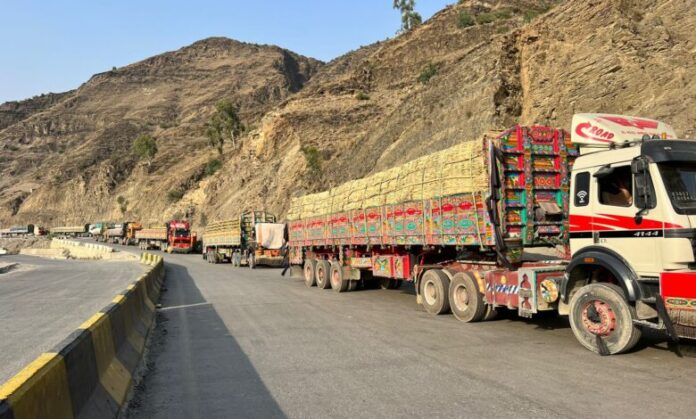 The Pak-Afghan Torkham border has officially reopened for all forms of traffic, marking a significant development in the region.
Customs and Immigration officials stationed at the Torkham border have confirmed the border's reopening. This comes as a relief for thousands of cargo vehicles that were stranded on both sides of the border over the past nine days.
Notably, tensions escalated on September 6 when an exchange of gunfire erupted between border forces at the Pak-Afghan Torkham border. Tragically, this incident resulted in casualties, claiming the lives of two individuals, including an Afghan driver and an official.
Also Read: Pakistani Doctor Achieves Landmark PhD in Insulin Research in England
According to authorities, the root cause of the clash was a dispute over the construction of a border checkpoint. Afghan forces had sought to establish a checkpoint at the border, a move that Pakistani forces deemed prohibited.
In the wake of this disagreement, both sides engaged in heavy gunfire. Subsequently, the authorities made the difficult decision to close the Torkham border, suspending all commercial activities and traffic in the area.
The reopening of the Torkham border brings a sigh of relief to traders, businesses, and transporters who depend on this crucial trade route for their livelihoods and the regional economy.
Hits: 36