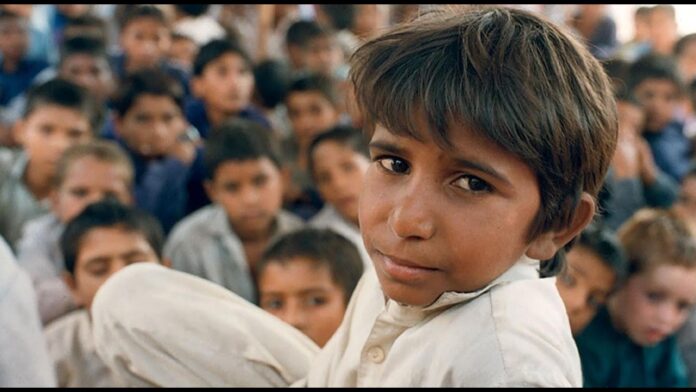 Raa'naz
As International Workers' Day approached, I pondered how to approach the topic. Eventually, the story of Iqbal Masih, a young boy who was freed not only from physical slavery but also from mental slavery, came to mind.
At just four years old, Iqbal was forced to work in a factory to repay his mother's debt. Despite his youth, he refused to accept his oppressed status, and when the end of forced labor was announced on the radio, he fled and joined the protests.
At the age of ten, he founded the first children's liberation movement, and over time he freed about three thousand children from the factories and kilns of ten capitalists. But tragically, at the age of twelve, this little hero was shot dead and put to eternal sleep.
Also Read: Child labor, a blot on the face of Pakistani society
But as someone once said, it is not necessary to live long to be remembered forever. Iqbal Masih's legacy lives on through the statues installed in his honor in many countries, the numerous honors he received, and the many educational institutions named after him.
Labor is a crucial part of our society, accomplishing feats that are truly remarkable through hard work and dedication. However, despite their hard work, laborers are often not given the recognition and appreciation they deserve. Many work long hours in factories and kilns, enduring exploitation and maltreatment, and when they ask for their rights, they are often met with resistance and hostility from their owners.
In addition, workers in brick kilns are often forced into debt bondage, as they are unable to repay loans given to them by their owners. They and their children become trapped in a cycle of slavery, unable to escape their circumstances.
It's important to note that this cycle is perpetuated by a societal mindset that dictates that a rich man's son will remain rich, and a poor man's son will remain poor. But if the upper class were to free these laborers and slaves, they would not only be freeing them from physical bondage but also their children and future generations from the life of slavery.
If these children were given a chance to receive an education and live freely, they would be able to play important roles in society, breaking the cycle of poverty and oppression. The rich should recognize the humanity of laborers and their children, and work towards their liberation.
In conclusion, let us remember the life and legacy of Iqbal Masih on this International Workers' Day, and work towards a society where every individual is free to live without fear of bondage or oppression.
Note: Raa'naz is a teacher and exam controller at Kapus College Mardan, and she also blogs about gender and social issues.
Hits: 12