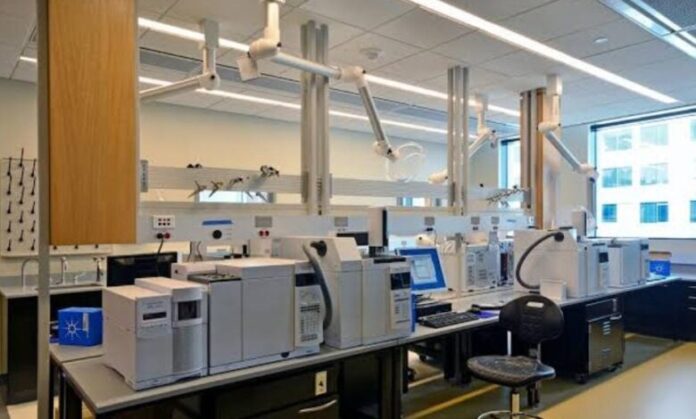 Zeeshan Kakakhel
In Khyber Pakhtunkhwa, plans are underway to establish a cutting-edge forensic laboratory modeled after those in Sindh and Punjab. Spanning 26 kanals of land, this state-of-the-art facility will house modern equipment, providing a comprehensive range of services akin to other leading laboratories in the country.
According to official documents, this forensic laboratory, set to be constructed in Peshawar, is scheduled for completion within a swift three-year timeframe. The project's budget totals over 486 million rupees, with 10% of the funds allocated by the provincial government and the remainder secured through external donors.
The newly established laboratory is poised to conduct investigations and research across 14 different fields. Moreover, the success of this modern facility will pave the way for the establishment of similar district-level laboratories throughout the province.
Also Read: Youth Brain Drain: A Growing Concern for Pakistan
The state-of-the-art lab will offer its services to multiple government departments, including the police, NAB (National Accountability Bureau), anti-corruption agencies, as well as excise and customs departments. In a recent cabinet meeting, the provincial government greenlit an additional 833 million rupees for the lab's establishment.
The Khyber Pakhtunkhwa Interior Department has already initiated the procurement of essential equipment such as a crime scene van, a National DNA Index System, a Data Center, a Backup System, and a Fingerprint Identification System. This proactive step aims to address the current lack of modern facilities in the province, which forces tests and investigations to be outsourced to Punjab, causing delays in both test results and overall investigations.
Efforts are now underway, with the Planning and Development Department and related institutions tasked with identifying potential donors for the project. The enhanced lab will encompass facilities for DNA testing, serology tests, and a wide range of other services that were previously unavailable in Khyber Pakhtunkhwa.
Authorities stress their commitment to ensuring the timely establishment of this modern laboratory, recognizing it as a crucial necessity for the province.
Dr. Riaz Anwar, Health Advisor, emphasizes the significance of this venture, highlighting that it will be the first and largest forensic lab of its kind in KP. Situated in the upscale Hayatabad area of Peshawar, the lab will host foreign experts who will work and reside on-site. This comprehensive facility will enable both medical and non-medical analyses, ultimately expediting and improving the investigative process.
Hits: 13