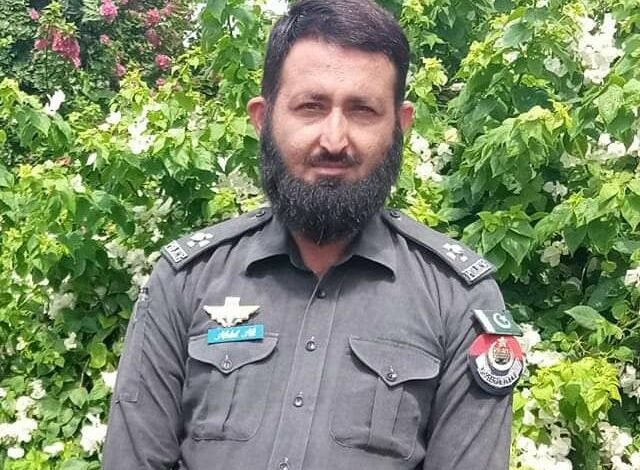 In a brazen attack, terrorists targeted a police van in the Kari Shah Noor area of Tank, resulting in the tragic loss of lives.
Among the casualties were SHO Abdul Ali Khan, Elite Force ASI Muhammad Ali, and Elite Force Constable Wahab Khan, who heroically lost their lives in the line of duty. Two other officials, Constable Riaz, and Ikram, sustained injuries in the assault.
Responding swiftly, a substantial police force has been deployed to the scene, engaging in an ongoing exchange of fire with the terrorists.
Also Read: Mass Repatriation of Illegal Foreigners: 577 Families Return to Afghanistan via Torkham
Regrettably, the body of the deceased SHO has yet to be transferred to the hospital. This marks a grim recurrence, as SHO Abdul Ali Khan had previously survived multiple attempts on his life. In a tragic twist of fate, Constable Usman Ghani, the brother of the late SHO Abdul Ali, had previously been martyred in Gomal by unidentified assailants.
This latest incident underscores the persistent dangers faced by law enforcement officers in their unwavering commitment to maintaining public safety. The unfolding situation emphasizes the need for heightened security measures and a concerted effort to combat terrorism.