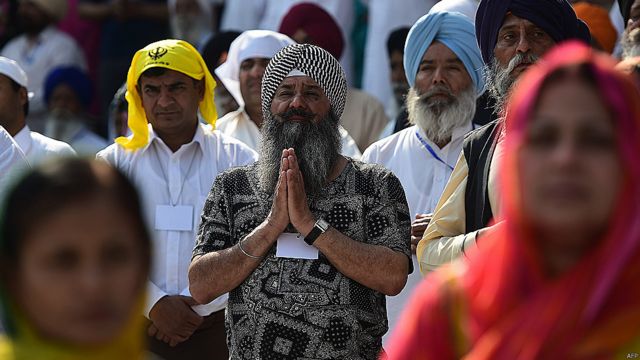 Haroon-ur-Rasheed
After the Tribal News Network (TNN) published a news report on Saturday regarding the non-implementation of holidays announced by the Pakistani government for religious festivals of minorities, the district administration of Mardan took action. In response, Deputy Commissioner Mardan issued a formal notification declaring a three-day holiday on the Baisakhi festival for the Sikh/Hindu community, resulting in a wave of happiness among the minority communities.
The TNN has become a powerful voice for the rights of minority communities, highlighting issues and advocating for their recognition and inclusion. The implementation of the Baisakhi festival holiday in Mardan is a significant achievement for the TNN and minority communities across Pakistan.
Also Read: Hindu Businessman Brings Joy to Muslim Shoppers with Generous Eid Discount
Baisakhi, which celebrates the harvest of the Rabi harvest and the arrival of spring, is a significant day in Sikh history. On this day in 1699, Guru Gobind Singh, the tenth guru of Sikhism, founded the Khalsa Panth, ushering in a new era.
The government of Pakistan announces annual holidays at the beginning of every year, including national and Muslim holidays, as well as holidays for religious minorities. However, many minority community employees are unaware of these holidays, and the non-implementation of the holidays remains a significant issue.
Charan Singh, a resident of Mardan, expressed his gratitude for the implementation of the Baisakhi festival holiday, stating that it provides an opportunity for many to fulfill their desires. Singh emphasizes the importance of such holidays for the minority community, as they are often deprived of worship and unable to celebrate important days with their loved ones.
A local Sikh leader highlighted the importance of religious places for minority communities and called for further promotion of culture and religious tourism to present Pakistan as the best country for minorities on the world map.
Haroon Sarab Dayal, chairman of the All Hindu Rights Movement, thanked the TNN for highlighting the issue and recognized the positive action taken by the administration of the Mardan district, adding that more than 2,500 Sikhs/Hindus from other countries, including India, have come to Pakistan to celebrate the Baisakhi festival, and their participation will showcase Pakistan's hospitality to the world.
Hits: 11