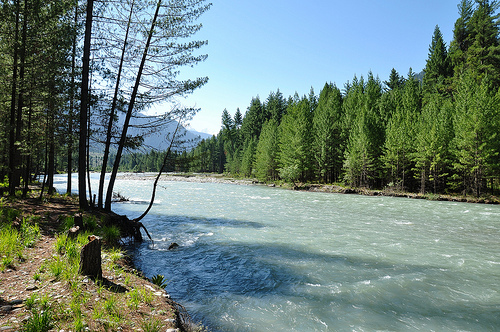 Nasar Zada
In a heartbreaking incident, a father heroically lost his life while attempting to save his four-year-old daughter from drowning in the Panjkora River.
According to a rescue spokesperson, there have been three drowning incidents in the Panjkora River over the past three days, resulting in the loss of four lives, including the father and daughter.
The incident occurred when 37-year-old Salim, a resident of the Danu area in Lower Dir, returned home from Saudi Arabia on leave. On Tuesday, he took his children to the Panjkora River for a bath. Tragedy struck when Salim's little daughter, Hareen, accidentally fell into the river. Without a second thought, Salim jumped into the rushing waters to rescue her. Unfortunately, the strong current overpowered them both, and they became victims of the river's merciless waves.
Also Read: Political Parties in KP Grapple with Security Challenges
Fakhr Alam, an eyewitness, mentioned that some people present at the scene managed to pull the father and daughter out of the river alive. Rescue personnel promptly arrived and rushed them to the hospital. However, despite all efforts, the doctors confirmed their tragic demise upon arrival.
It is noteworthy that prior to this incident, two other youngsters, 13-year-old Sudais and 12-year-old Tayyab, also lost their lives due to drowning while bathing in the same river.
District Emergency Officer of Rescue 1122, Shah Wali Khan, stated that whenever there is a report of drowning in the river, rescue teams respond promptly. However, certain areas of the Panjkora River are more than 50 feet deep, making the search for drowning individuals challenging. Nevertheless, the rescue personnel are committed to doing their utmost to retrieve those in distress from the perilous waters.
Hits: 5