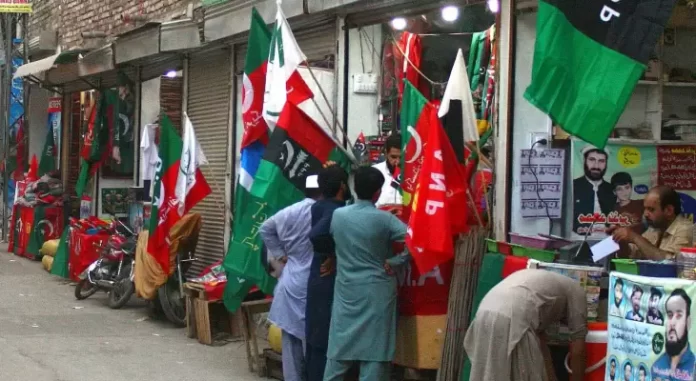 Muhammad Faheem
The suicide attack during a political meeting of Jamiat Ulema Islam in Khyber Pakhtunkhwa's Bajaur district on Sunday has sparked a new debate. The region, including Bajaur, has witnessed continuous targeting of Jamiat Ulema-e-Islam, with the international organization "Daesh" (ISIS) claiming responsibility for most of these attacks.
In a recent message, ISIS not only acknowledged the responsibility for the Bajaur suicide blast but also issued threats of further attacks on Jamiat Ulema-e-Islam.
Over the past eighteen months, 23 scholars of Jamiat Ulema Islam have been targeted in Bajaur alone, while a total of more than 40 scholars of the party have been killed since 2016. When including the casualties from the recent Bajaur blast, the numbers become alarming. Similar attacks on Jamiat Ulema-e-Islam in Waziristan, also claimed by Daesh, previously led to a sit-in protest.
Also Read: Polio Reemerges in KP, 2nd Case of the year reported from Bannu
The attack on Jamiat Ulema-e-Islam's workers' convention has raised concerns for other political parties as well. The three major parties in the province are now facing challenges in holding large gatherings and conducting political events.
PTI, which ruled the province for nearly a decade, is currently grappling with a crisis following the May 9 protests. The party's leaders are under arrest warrants, hindering their participation in political activities.
Jamiat Ulema-e-Islam claims to be the most suitable party to form the next government with public support. However, due to ISIS targeting and the recent Bajaur blast, they may encounter difficulties in organizing rallies and processions.
Another party with aspirations to form the government is the Awami National Party (ANP). Since coming into power in 2008, ANP has faced threats from Tehreek-e-Taliban, making it challenging to conduct election campaigns openly.
Abdullah Jan, a senior journalist, and analyst, states that the election environment can change dramatically once political candidates step forward and official campaigning begins. Currently, the three major parties are grappling with various issues, but it's still too early to predict the final outcome.
In the midst of this situation, the Pakistan Muslim League-Nawaz (PML-N) has witnessed a surge in new members. Several factions, including 'Tehreek-i-Islahat' Pakistan in Khyber and a dissident group of the Awami National Party in Swat, have merged with PML-N. This has significantly boosted their presence, and the party's provincial president, Engineer Ameer Muqam, is hopeful about winning numerous seats in the upcoming elections.
Iftikhar Firdous, another senior journalist and analyst, highlights that ISIS ideology is not native to the region; it has emerged from Syria and Iraq. If this ideology takes hold, other political and religious parties could become targets, further complicating the situation for democratic parties. He believes Jamiat Ulema Islam will not back down despite the attack and will accelerate its election campaign.
Regarding the Bajaur blast, Firdous remarks that the prescribed protocol for the meeting was not followed. The Home Department's letter seeks to make the existing procedure mandatory.
Hits: 5