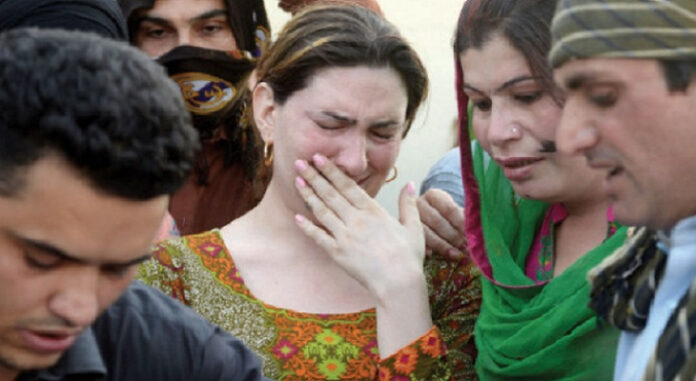 In a distressing incident, Ghazal, a transgender individual known as Tahir, fell victim to a fatal attack by unidentified assailants on Ring Road in Peshawar.
The Faqirabad police station was alerted to the incident, reporting that Ghazal had been stabbed in her room located in the Plaza near Abasin University, Ring Road, Tehkal. Unfortunately, she succumbed to her injuries.
Upon receiving the information, ASP Faqirabad Syed Talal Ahmad Shah, accompanied by SHO Faqirabad police station Kamran Khan and the crime scene team, promptly arrived at the location to conduct a thorough examination of the incident.
Also Read: Sad Demise: Caretaker CM Azam Khan Passes Away in Private Hospital
The police took the body for post-mortem, and an exhaustive investigation was initiated under the supervision of ASP Syed Talal Ahmad Shah to apprehend the perpetrators.
ASP Syed Talal Ahmed Shah convened with the eunuch community, offering assurance that the case would be meticulously investigated, and swift justice would be served for the accused involved. While the initial indications point towards a personal grudge, it remains premature to conclusively determine the motive behind this tragic incident.