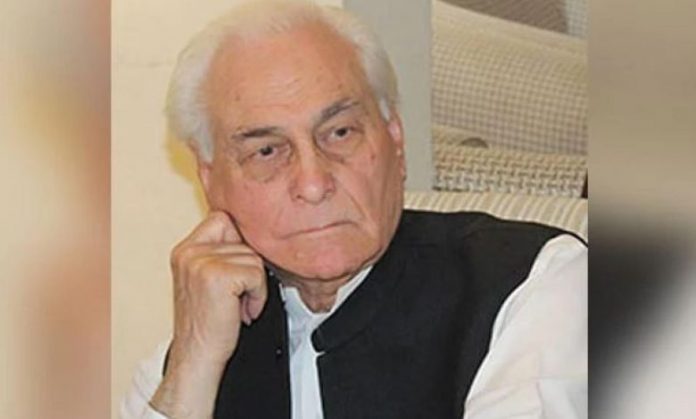 In a somber turn of events, the Caretaker Chief Minister of Khyber Pakhtunkhwa, Azam Khan, has passed away at a private hospital.
The late Chief Minister, who had been ailing, was admitted to the hospital the previous night, and he succumbed to his illness at the Institute of Surgical Unit (ISU). His funeral prayer is scheduled to take place at 3:30 p.m. in the Parang area of his hometown, Charsadda, at the Padang Cemetery.
Medical sources revealed that Azam Khan had been battling various health issues, including fever and diarrhea, which led to his absence from the provincial cabinet meeting held yesterday. Azam Khan had taken the oath as the caretaker chief minister of Khyber Pakhtunkhwa on January 21, 2023.
Also Read: Revolutionizing Farming: KP's New GIS Lab Empowers Farmers Against Climate Shifts
Before this role, he had an extensive history of public service, having served as the Chief Secretary and Finance Minister of Khyber Pakhtunkhwa. His dedication to public welfare extended to his role as an advisor for the UNDP's Poverty Alleviation Program from January 1997 to June 6, 2007. Additionally, he played a significant role as the Federal Interior Minister in the caretaker setup of 2018.
The passing of Azam Khan marks the end of a chapter in Khyber Pakhtunkhwa's political landscape, and his contributions to various public service roles will be remembered by many.