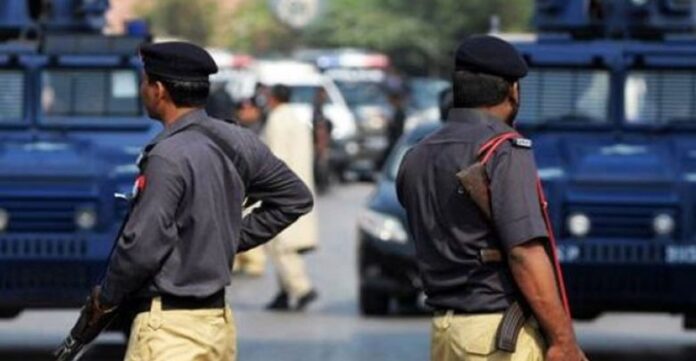 Two militants were killed while another was arrested in an operation in the Hund area of Swabi district on Monday.
Police sources said that a cop also sustained minor injuries during the operation
A Swabi police statement stated that the operation was carried out on the basis of intelligence reports about presence of militants in the area. It said that a police contingent led by district police officer (DPO) Swabi retired captain Najmul Hasnian Liaqat rushed to the site following the tip-off.  Police personnel launched an operation after cordoning off the area.
Police said that they asked the militants to surrender on loudspeaker. However, it said that instead of surrendering, the militants opened fire on police personnel, forcing cops to retaliate in self-defense.
It said that a militant was arrested following the exchange of fire, while two injured militants blew themselves up with hand grenades.
The statement said that the operation concluded safely and police personnel remained safe.
On the security has been beefed up across Swabi district following the clash. On the other hand, the injured militant has been shifted to an undisclosed location for interrogation.=
It is worth mentioning here that the when the operation was underway in Swbai against the militants, a suicide blast targeted police personnel offering noon prayers.
The attack left 28 cops martyred while over 150 others were injured.
Terrorist attacks are on the rise across Khyber Pakhtunkhwa over past some months. Earlier on January 19, a gun and bomb attack on Takhta Baig check-post in Jamrud tehsl of Khyber district left three police personnel dead. However, police personnel shot dead a suicide bomber among the attackers.
Earlier on Saturday, there were reports that the intelligence agencies had busted a network of facilitators and other militants involved in the facilitation of Takhta Baig checkpost.
Hits: 10