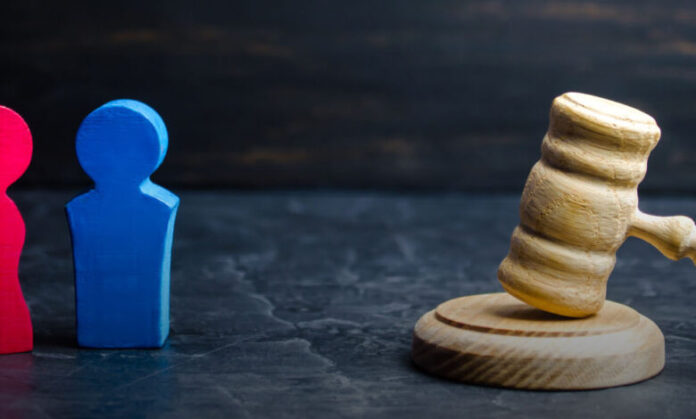 Saeed Badshah Mohmand
"She was laid to rest as an impoverished woman. Despite her father's substantial wealth and properties worth crores of rupees, she endured a life of destitution. Up until her last moments, she clung to the hope that her sons would achieve financial stability. She often shared this aspiration with her family. However, the dream of a financially secure life for a sister amidst millionaire brothers remained unrealized."
Haji Khanawada ruefully narrated the story of the departed woman from Mohmand district, who spent her entire married life in penury, relying on the goodwill of her brothers and nephews. She believed that even if her father's will was not fully followed, they would provide her with some assistance. Unfortunately, this hope went unfulfilled. Whenever she sought help for herself and her children, her brother and nephew would provide a mere 1500 rupees as charity. Falling ill in her final days, she passed away with debts from prolonged medical treatments, ending the story of another vulnerable and powerless woman.
Especially within the Pashtun region, particularly in tribal areas, instances of women inheriting a share have been rare for decades. Sisters and daughters from affluent families who marry into less privileged households face similar circumstances.
Also Read: Electric Shock: Rising Bills Strike Hard Amidst Inflation Woes
Former President of the Mohmand Bar Association, Rashid Mohmand Advocate, noted that the merger of FATA into the province marked a turning point for women's rights in tribal districts. Over the past three years, following two years of integration, heightened awareness among women has led to numerous cases in Mohmand district courts where women have begun to demand their rightful share of paternal property and assets. Two women have even obtained justice in court, securing land for housing from their father's estate.
With the judicial system's intervention, women now bring complaints against domestic violence to the police and court. Husbands can no longer evict their wives over minor issues without bearing their maintenance expenses, fostering a societal culture that respects women's rights.
Shandana (pseudonym), a woman from a prosperous Mohmand district family, shared how her father urged her brothers to ensure a share in the inheritance for her sisters. However, after their parents' passing, her brothers' attitudes changed. Despite the legal right to a share, Shandana's brothers denied her inheritance and even refused minor financial aid during times of need. She feels compelled and financially constrained but is hesitant to resort to legal proceedings, as it might tarnish her father's memory.
Socio-political activist Kinza Iqtidar stressed the importance of giving women their due inheritance. This practice not only empowers daughters to claim their share but also influences daughters-in-law to assert their rights. This equilibrium of justice upholds both religious principles and societal balance.
Social activist Malik Nisar Ahmed Halimzai attributed the reluctance to grant women their share to greed. Some families do adhere to Sharia rules and Pakistan's law by providing inheritance to women, showcasing a positive mindset. Despite this, in the Mohmand district, the number of families recognizing sisters and daughters as rightful heirs remains limited.
DSP Investigation Zareef Khan stated that after the merger, women in the Mohmand tribal district have gained access to basic human rights. The Mohmand Police takes swift action on inheritance-related complaints and domestic violence cases. Over the past five years, 17 cases involving women's rights violations, murder, and torture were reported, resulting in the arrest of 20 individuals and the court's conviction of 8, while 3 cases are ongoing. Strengthened police and court jurisdiction emboldened women in Mohmand to assert their inheritance rights.
Renowned religious scholar Maulana Abdul Haq Sangar acknowledged that the practice of giving women an inheritance share creates resistance within Pashtun society. The historical lack of education and religious awareness perpetuated the notion of considering sisters and daughters as mere property within old homes. Although tribal society opposes granting inheritance to women, depriving sisters and daughters of their due inheritance incurs worldly and spiritual loss. Islam unequivocally mandates that both male and female offspring inherit their shares according to Sharia law.
Hits: 5