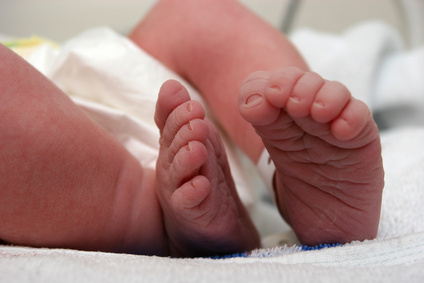 Aiman Zeb
Hina Sajjad, a 32-year-old woman hailing from Mardan district in Khyber Pakhtunkhwa, got married in 2009. However, even after three years, she and her husband were still longing for the joy of parenthood. It was only after discovering her fertility issues that Hina decided to seek medical intervention.
In a conversation with TNN, Hina shared her journey of resilience. She underwent eight years of medical treatment, and in 2020, her dreams came true when she gave birth to twins. The overwhelming happiness of becoming a mother is beyond what words can express.
Initially, she was unaware of her infertility, a condition she endured for three years. It was at the suggestion of a female relative that she embarked on a path to treatment. During this process, it was determined that her fallopian tubes were blocked, rendering her unable to conceive. However, timely medical intervention successfully resolved this problem.
Also Read: Pakistan Army and Frontier Corps Open Modern Science Labs in Orakzai
Statistics reveal that approximately 21% of married couples in Pakistan struggle with infertility, attributed to various factors.
Dr. Afroz Khattak, a Gynecologist at Lady Reading Hospital, explained that the absence of conception despite regular sexual intercourse for a year or more after marriage is typically regarded as a sign of infertility. The causes of infertility can vary between men and women. For many women, advancing age is a significant factor, particularly if they are over 30 years old or if obesity is a contributing factor. Certain cases may be linked to Pelvic Inflammatory Disease (PID), resulting in tube blockages, while others may experience infertility due to high-stress levels.
Regarding male infertility, Dr. Afroz noted that men engaged in high-stress occupations, residing in hot environments, or using certain medications may also be at risk.
Dr. Afroz Khattak emphasized that the initial steps in treating infertility often involve ultrasound examinations for both partners. Subsequently, the woman's uterine health is assessed, and hormone levels are tested to better understand the underlying causes of infertility.
How to Pursue Treatment for Infertility
Infertility is a condition that warrants proactive treatment. To start, both men and women must undergo thorough examinations to rule out any underlying diseases, as certain sexually transmitted diseases can contribute to infertility. If any medical conditions are identified, it's essential to promptly seek treatment and diligently adhere to the doctor's recommendations.
Maintaining a balanced diet is another critical factor in addressing infertility. Understanding which foods to include and avoid is pivotal in enhancing fertility.
Dried Fruits and Their Role in Combatting Infertility
Medical research indicates that dried fruits can be instrumental in addressing infertility concerns. These fruits are abundant in essential nutrients such as omega-3 fatty acids and vitamin E, which are beneficial for enhancing male energy levels.
Additionally, incorporating walnuts into the diet can lead to an improved sperm count, offering a potential solution for male infertility. For women, B vitamins and valuable proteins found in dried fruits are considered advantageous in the fight against infertility. Almonds, in particular, are recognized for their positive impact on addressing fertility issues.