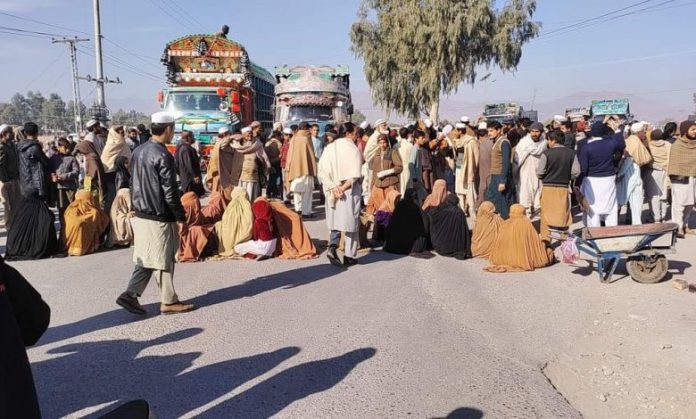 Women in Khyber and Malakand took to the streets to the protest the rising flour prices in the country.
In Khyber district, large number of women staged a demonstration against back-breaking inflation on the Pak-Afghan near Wazir Dhand area of Jamrud. The protesters closed the Pak-Afghan Highway for traffic and chanted slogans against the government.
The protesters were of the view that the inflation was taking its toll on the poor masses. "Rising flour prices are driving people to hunger," they said.
Besides, the protesters also urged the rulers to take pity on masses and take steps to control the galloping inflation and reduce flour prices so that people could afford two square meals.
The protesters also criticized their elected representatives and accused them of turning a blind eye to public plight and issues. They said that these representatives were nowhere to seen on the issues of public. On the other hand, they said that these same people make tall claims of serving public during elections while in reality people have been forced to desperate measures due to rising prices.
Similarly, a large number of women and children took to streets in Dargai tehsil of Malakand to protest unavailability of subsidized flour and alleged sale of subsidized flour to the blue-eyed boys. The protesters blocked the road in front of food department's office. A large number of locals took part in the protest and they chanted slogans against food department, district administration and government.
The protesters alleged that subsidized flour was being provided to the local influential while poor were being forced to go from pillar to post while searching cheap flour.
The protesters said that they would not sacrifice those snatching morsels from their mouths and will continue their protest against the inflation.
Hits: 26