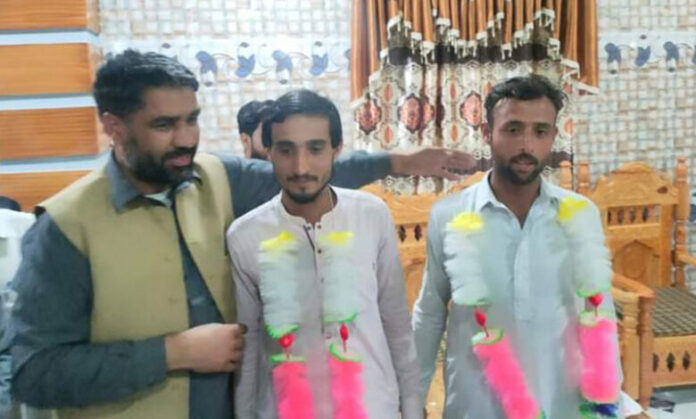 Javed Afridi, the Chairman of Peshawar Zalmi, has declared his intention to reward and offer employment to the heroes of the Battagram chairlift incident, Sahib Khan, and his partner.
Through a Twitter message, Javed Afridi lauded the courage and valor displayed by Sahib Khan and his companions in the face of adversity, viewing their actions as an inspiration for all. These courageous individuals risked their own lives to rescue others, contributing to the greater good and bringing moments of joy to the entire nation.
Javed Afridi expressed his desire to honor Sahib Khan and his partner with a job opportunity and an unexpected recognition for their exceptional bravery.
Also Read: Mystery Surrounds Technician's Tragic Death at Khyber Teaching Hospital
Sahib Khan, who emerged as a hero during the rescue operation, shared in a media conversation that he followed in the footsteps of his grandfather and father, who also dedicated themselves to aiding those trapped in the chairlift. He appealed to the government for employment, suggesting that if jobs cannot be provided, necessary resources should be extended to safeguard people's lives.
Meanwhile, the school's headmaster and students are advocating for the government's intervention in constructing a road in the area.
It's worth noting that on August 22, the cable of the chairlift snapped in Pashto village, Allai, Battagram, leaving eight individuals, including six schoolchildren, suspended at an altitude of 900 feet. The mishap occurred at 7 a.m. as the children were en route to school via the chairlift. Two out of three cables broke, leaving the chairlift hanging midair.
Ultimately, the Pakistan Army, rescue teams, and local residents collaborated tirelessly to successfully rescue all individuals from the precarious situation.
Hits: 49