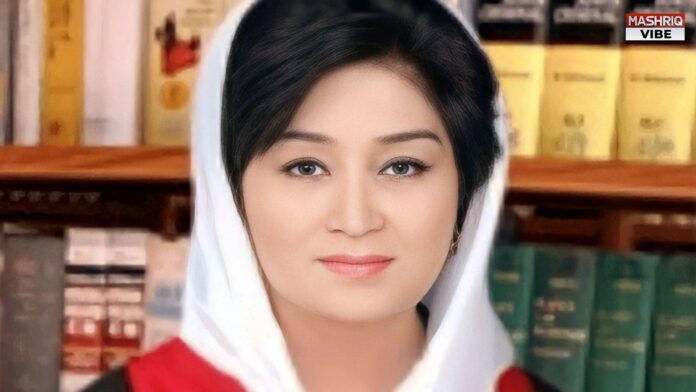 Islamabad: In a historic development for Khyber Pakhtunkhwa (KP), the Judicial Commission of Pakistan (JCP), headed by Chief Justice of Pakistan, Justice Umar Atta Bandial, has unanimously recommended the elevation of Chief Justice of Peshawar High Court, Justice Mussarat Hilali, as a judge of the Supreme Court.
This landmark decision was reached during a JCP meeting attended by esteemed senior judges, legal officials, and representatives of the Pakistan Bar Council.
Justice Hilali, hailing from the Malakand district of Khyber Pakhtunkhwa, holds the distinction of being the first woman Chief Justice of the Peshawar High Court. She completed her education locally and obtained a law degree from Khyber Law College in Peshawar. With a career spanning several decades, she began practicing law in 1983 and obtained licenses to practice in the High Court and Supreme Court.
Also Read: Risk of Untrained Midwives in Childbirth
Throughout her career, Justice Mussarat Hilali has held various notable positions, including being elected as the first woman secretary of the Peshawar Bar in 1988. She has also served as Vice President of the Bar and held executive positions in the Supreme Court Bar Association. In 2001, she was appointed as Additional Advocate General of Khyber Pakhtunkhwa and later served as Chairperson of the Environmental Protection Tribunal and Provincial Ombudsman.
Justice Hilali's journey in the judiciary began in 2013 when she was appointed as an additional judge of the Peshawar High Court, eventually becoming a permanent judge in 2014. On April 1 this year, she created history once again by taking oath as the Chief Justice of Peshawar High Court.
Once approved by the Parliamentary Committee, Justice Mussarat Hilali will contribute her expertise and experience to the Supreme Court as a judge, further diversifying the judiciary and upholding the principles of justice in the country.
Hits: 12