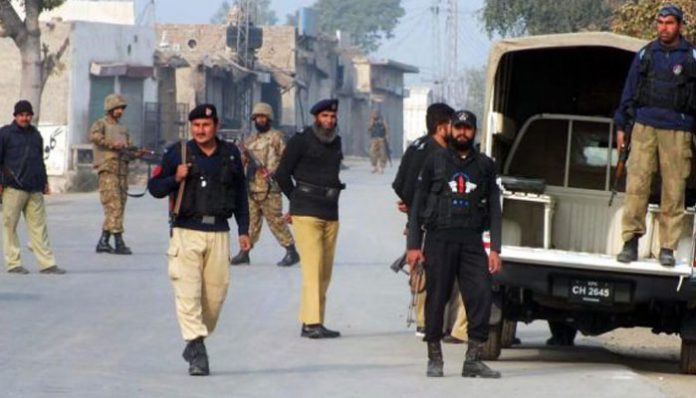 The Counter-Terrorism Department (CTD) has successfully averted a potential terror attack in Peshawar, resulting in the elimination of two terrorists during the operation.
As reported by the CTD spokesperson, a targeted raid was carried out at the hideout of a terrorist group situated in Regi Model Town Phase 4 of Peshawar. This meticulously executed operation led to the neutralization of two terrorists, while six of their accomplices managed to evade capture.
The CTD spokesperson revealed that the terrorists were actively engaged in plotting assaults on the police force, orchestrating targeted killings, and planning acts of sabotage.
Also Read: Lawyers Boycott Court Over Electricity and Gas Bill Hike
Furthermore, it was disclosed that the terrorists were apprehended in possession of a cache of weaponry and equipment, including submachine guns (SMGs), hand grenades, daggers, military uniforms, battery cells, and assorted paraphernalia.
It remains important to note that Khyber Pakhtunkhwa continues to be targeted by terrorist attacks on both law enforcement agencies and civilians. The preceding month bore witness to a grim incident wherein a suicide blast at a convention for JUI workers resulted in the loss of more than 50 lives and left around 100 individuals injured.
Hits: 23